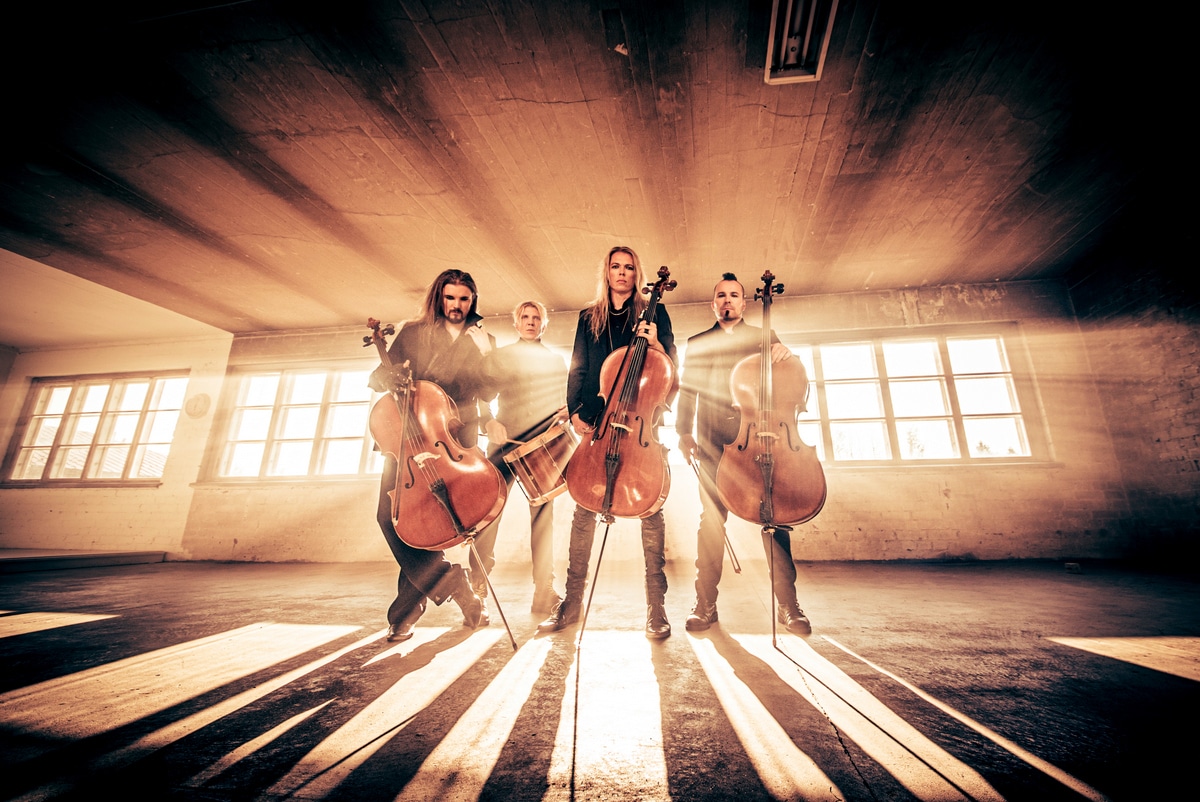 PARIS-MOVE, October 4th 2019 – APOCALYPTICA annonce la sortie de son nouvel album "Cell-0" pour le 10 janvier 2020, et le retour des Finlandais de APOCALYPTICA se fera avec un album… instrumental.
Date à noter dans vos agendas car concert "sélection PARIS-MOVE", APOCALYPTICA sera en concert le 7 février à Paris, avec SABATON, au Zénith.
Pour fêter la sortie début 2020 de son nouvel opus, le groupe vous propose la vidéo de "Ashes Of The Modern World".
Pour voir la vidéo, cliquez ICI
Produit par Apocalyptica, mixé par Andrew Scheps (Red Hot Chili Peppers, Lana Del Rey, Metallica & Black Sabbath), et enregistré au Sonic Pump studios à Helsinki,
Apocalyptica are:
Eicca Toppinen – Cello
Perttu Kivilaakso – Cello
Paavo Lötjönen – Cello
Mikko Sirén – Drums
Pour précommander le nouvel album, Cell-0, cliquez ICI
Ce que le groupe nous a dit sur ce nouvel album, Cell-0:
"It is tough to express without lyrics, but in Cell-0, we found particles of our universe previously unknown to us. Millions of notes combine to create music just as millions of cells combine to create life, and when you visualize the whole thing, similar patterns appear." – Cell-0
Toutes les dates de tournée du groupe sont en ligne ICI
Et voici comment Perttu nous présente le groupe:
"We're a rock band from Finland…our concept is kinda different as we perform mainly instrumental music with Cellos…but it's loads of fun!
You may remember from before that we were playing Metallica covers using these lovely creepy-sounding cellos. You may have also heard some of our many collaborations with singers like Corey Taylor, Adam Gontier, Till Lindemann, Nina Hagen, Max Cavalera etc.
Nowadays we like to spread our music even further where we're currently working on our 8th studio album, "project8″ which will be released early -15. Our previous record the dance/rock-spectacle Wagner Reloaded was released in November 2013 and gave us the chance to perform with a symphony orchestra, choir and 150 dancers… it was quite a blast.
Now we tour all around the world we are able to play with great orchestras at cool rock clubs and festivals in amazing countries meeting lovely audiences all around the world and shooting beautiful videos as well as working with the most inspirational dudes and dudesses… I love my job!" – Perttu