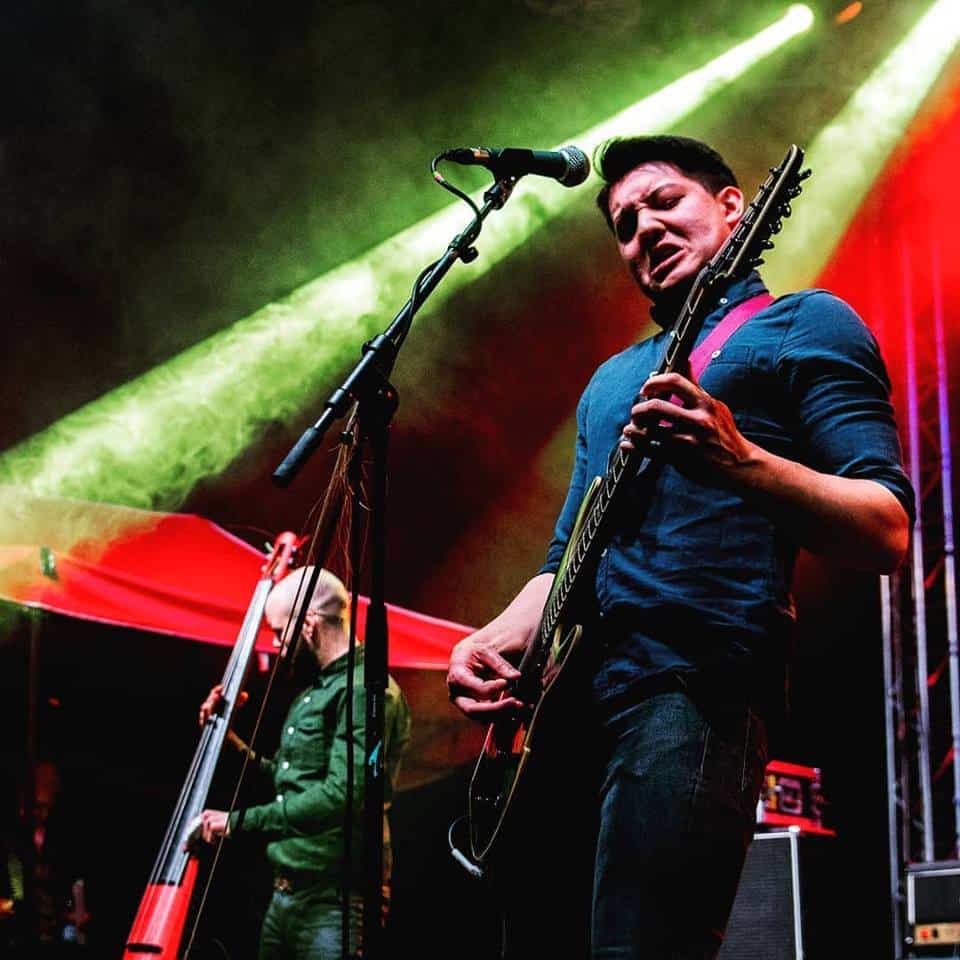 ZHRINE embark on European tour with label mates ULSECT…!
Icelandic blackened metallers ZHRINE are about to embark on their European tour with Dutch label mates ULSECT. The tour starts in Utrecht (NL) on Friday, November 30th and ends at the De Mortem Et Diabolum festival in Berlin (DE) on December 14. The full list of tour dates can be found below.
ZHRINE + ULSECT:
30 Nov 18 Utrecht (NL) DB's
01 Dec 18 Leeuwarden (NL) Into Darkness Festival
02 Dec 18 Tilburg (NL) Little Devil
03 Dec 18 Brussel (BE) Magasin 4
04 Dec 18 Paris (FR) L'Olympic Café
06 Dec 18 Tübingen (DE) Epplehaus
08 Dec 18 Wels (AT) Celebrare Noctum Fest
09 Dec 18 Wien (AT) Escape
10 Dec 18 München (DE) Feierwerk
11 Dec 18 Praha (CZ) Underdogs
12 Dec 18 Chemiefabrik (DE) Dresden
13 Dec 18 Poznan (PL) U Bazyla
14 Dec 18 Berlin (DE) De Mortem Et Diabolum
ZHRINE will be playing in support of their latest release 'Unoretha', which was released via Season of Mist in April 2016.
The album cover was created by renowed artist Zbigniew M. Bielak and can be viewed below, together with the tracklist.
Tracklisting
1. Utopian Warfare
2. Spewing Gloom
3. The Syringe Dance
4. World
5. Empire
6. The Earth Inhaled
7. Unortheta
ZHRINE are part of an extreme musical phenomenon rising from the Kópavogur area of Iceland's capital Reykjavik. Although the name is new, the band is not. Starting out under the GONE POSTAL moniker in 2007, they embraced a dark death metal approach at first. Easily winning the 2012 Wacken Metal Battle at home, the Icelanders scored very high at the famous festival itself in front of an international jury.
Darkness comes natural to the high north and black is very much present in the image of Iceland's landscapes, where volcanic ash covers large stretches of land. Winter is long and harsh with a biting cold that seeps deep into the bones. Yet it would be too simplistic to just blame nature and the surroundings on the currently fast rising black metal scene of this fiery land situated literally on the edge of the Americas and Europe.
Bands from the polar circle are making their appearance at prestigious festivals such as the Inferno in Oslo, Norway or Roadburn in the Netherlands and the impact is beginning to be felt. As often with somewhat isolated scenes developing a distinguishable handwriting, the particular darkness emerging from Iceland is drawing heavily on the French sonic pioneers DEATHSPELL OMEGA. Yet the circle encompassing groups like SVARTIDAUÐI, MISÞYRMING, SINMARA, and of course ZHRINE translates those influences into their own musical language and each group stands for an individual expression, which can be clearly distinguished from the others.
When they were still known as GONE POSTAL, the band decided to bury this name alongside their old songs in a final memorable performance at the much talked about Eistnaflug Festival. Instead the Icelanders felt the need to continue further on a path already taken. Their music has with time turned darker, more atmospheric, and filled with bleak despair. Out of this metamorphosis ZHRINE finally came into being.
Their debut album 'Unortheta' is now more than proving that the band made the right choices. This amazing piece of a newly formulated expression of black and death metal, sludge as well as other heavy and dark ingredients has all the chances to be regarded as one of the cornerstones of the burgeoning Icelandic scene. We can confidently claim that ZHRINE will be worth your time.
Album line-up
Þorbjörn Steingrímsson: guitar and vocals
Nökkvi Gylfason: guitar
Ævar Örn Sigurðsson: bass
Stefán Ari Stefánsson: drums
Current line-up
Þorbjörn Steingrímsson: guitar and vocals
Nökkvi Gylfason: guitar
Ævar Örn Sigurðsson: bass
Tumi Snær Gíslason: drums
Facebook page: HERE