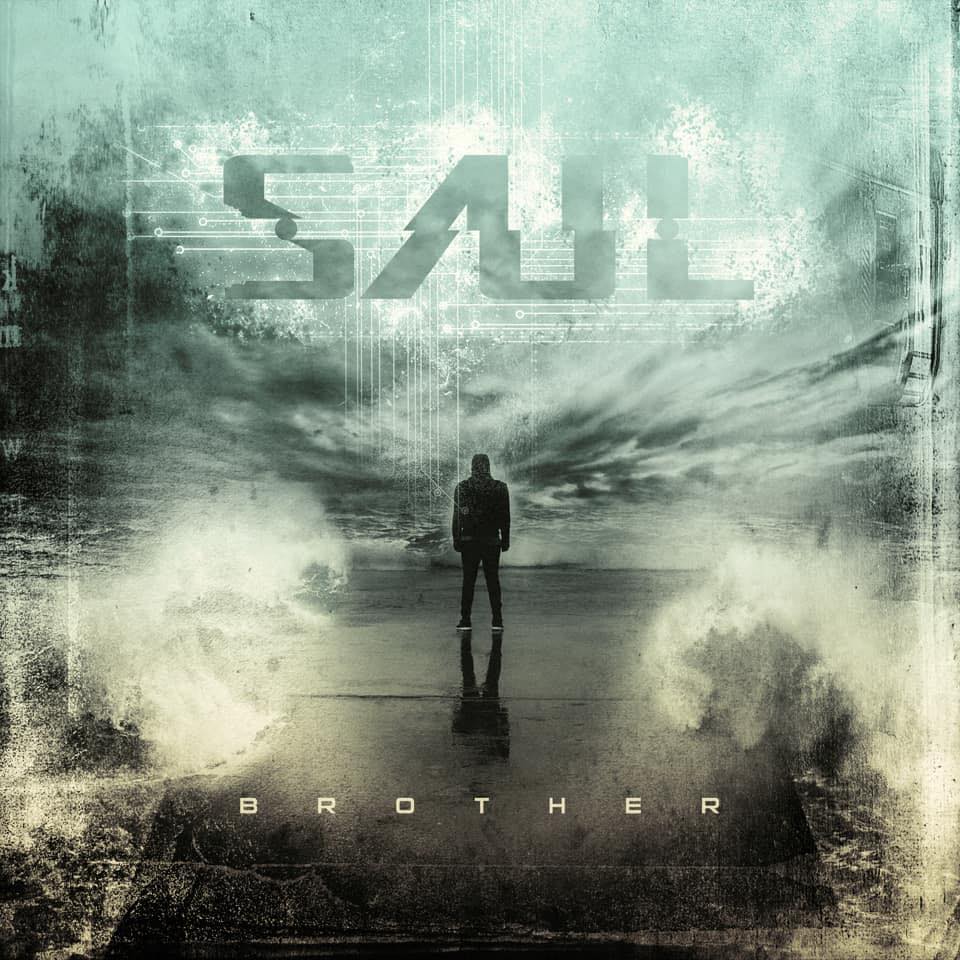 PARIS-MOVE, April 26th 2019 – Worldwide signing rock band SAUL with SPINEFARM RECORDS…!
Debut single "Brother" reached n.1 on SiriusXM Octane and is currently climbing the Active Rock Radio Charts!
SAUL Band named one of five bands likely to break out in 2019 by REVOLVER Fan Poll…!
SPINEFARM RECORDS is pleased to announce the worldwide signing of rock band SAUL. The band has been steadily building a buzz at rock radio in the U.S., with the single "Brother" landing at No. 1 on SiriusXM Octane. The song is currently climbing the Active Rock radio charts, as well.
Watch the video for "Brother," a poignant lament on life and death.
To watch the Official Music Video, click HERE
Download "BROTHER" now on… iTunes HERE
Listen to "BROTHER" on Spotify HERE
"Brother" on all platforms HERE
The Iowa-based hard rock band SAUL is anchored by brothers Blake and Zach Bedsaul, who sing and play guitar, respectively. The lineup is rounded out by William McIlravy (bass + backing vocals) and Joe Nichols (drums).
The band was also anointed one of the five bands most likely to break out in 2019 by a Revolver fan poll, which called attention to the band's "catchy yet heavy take on the alternative-metal genre."
"We have dedicated our lives to the music and idea behind Saul," say the Bedsauls. "We prepared, hoped, and worked diligently toward the day that we could take the leap to the major stage. Today is that day. Signing with Spinefarm/ Universal is an honor. It is amazing to have a like-minded label backing us at 100 percent. It's a life-changing experience!"
SAUL is:
Blake Bedsaul- Vocals
Zach Bedsaul- Guitar/ Vocals
William McIlravy- Bass/ Vocals
Joe Nichols-Drums
The Iowa based hard rock band SAUL is the result of a profound passion for music shared by brothers Blake and Zach Bedsaul. They always knew music would be their life and worked tirelessly to develop a sound that pushes the boundaries of modern rock music. SAUL places a great amount of focus on writing songs that mean something.
Forming their sonic inspiration listening to bands like Tool, Pearl Jam, Nothing More, and Tesseract, the band went through a few lineup changes after high school, but the sound was starting to take shape. Blake and Zach had a vision and kept writing and working tirelessly until they brought that vision to life.
That vision is a sound that is both modern and precise, but also chaotic and turbulent. SAUL has now rounded out its lineup to include William McIlravy (Bass guitar/Backup Vocals), Joe Nichols (Drums), Blake Bedsaul (Lead Vocals), and Zach Bedsaul (Lead Guitar/Backup Vocals).
Everyone shares the same passion and the music reflects their chemistry as a band.
SAUL is already gaining massive amounts of attention in their home state of Iowa and beyond.
Bringing in new fans with every performance, you can hear the soul of the music and get lost in
its timeless, aggressive, and haunting melodies.
Set to release their debut studio effort (AEONS) in the spring 2019, SAUL isn't holding anything back. The first single is an emotional roller coaster about death and the struggles of dealing with loss. "Brother" is the embodiment of the band and its message. It is how music should be.
It's real, raw, aggressive and satiated with intent. Front-man Blake Bedsaul states the following in regards to the new single: "Lyrically, this song defines what I should have said to my brother in his last moments. This song cuts deep for me and It's a constant reminder that life is fleeting. Tell the people in your life that you love them."
On January 24th, 2019 SAUL plans to announce their arrival by not just tapping you on the shoulder, but punching you in the face with their lead single, "Brother".
Saul has been the direct supporting act for such artist as Hell Yeah, Bush, Fuel, Nonpoint, Gemini Syndrome, 10 Years, Adam Gontier (Three Days Grace), Taproot, Smile Empty Soul, Thousand Foot Krutch, HED PE, Saliva, Saving Abel, Bobaflex, Psychostick, and We Are Harlot.
Facebook page HERE