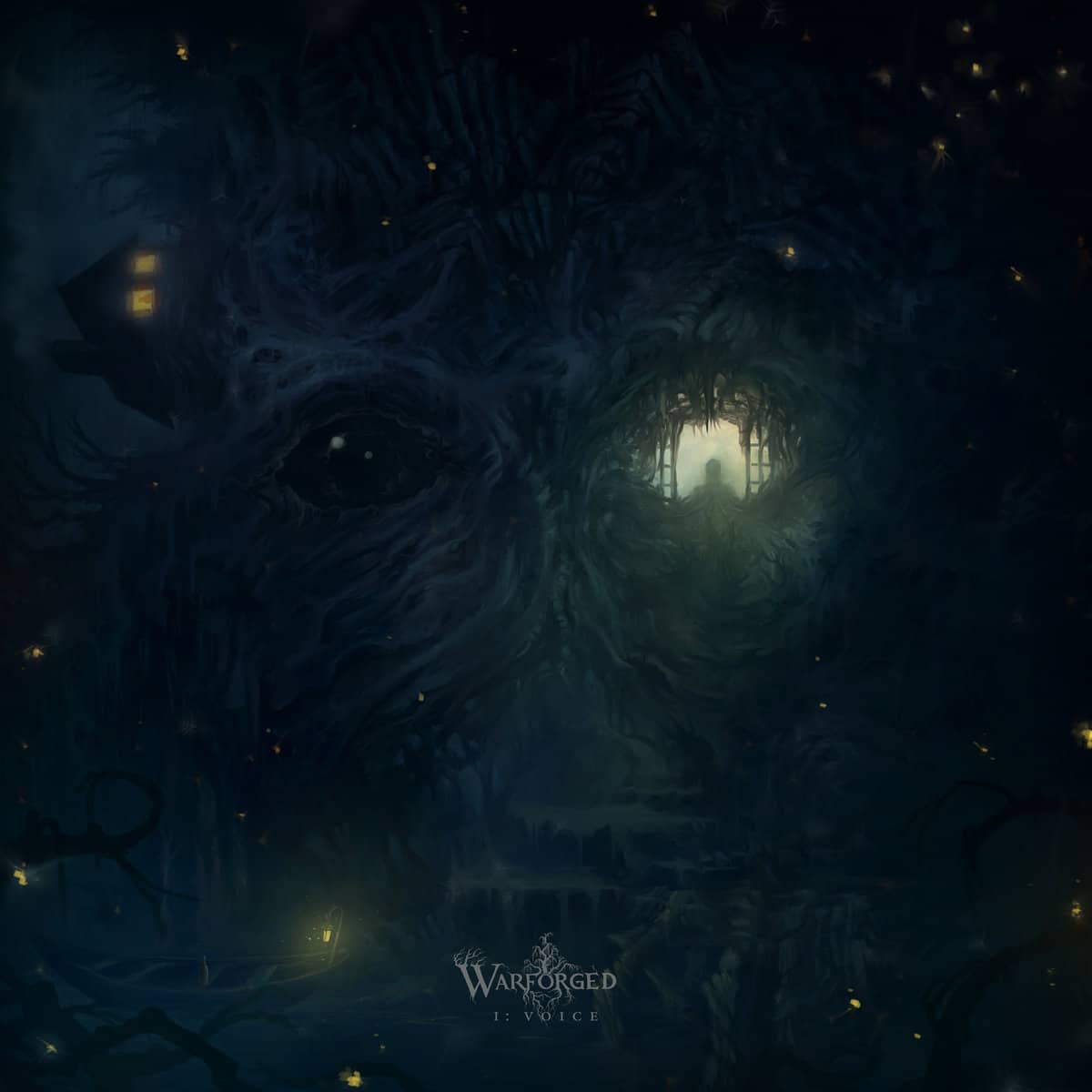 PARIS-MOVE, April 25th 2019 – Progressive Blackened Death Metal WARFORGED announce "I: Voice" album out May 10th 2019 via THE ARTISAN ERA!
Chicago, Illinois-based progressive blackened death metal group Warforged draw ever closer to the release of their highly anticipated upcoming full-length, I: Voice. Set for release on May 10th via The Artisan Era. It is the follow up to their widely acclaimed 2014 EP, Essence of the Land. *Since there has been some confusion, the band wished to communicate that the title is I as in the Roman numeral for one. Not I as in self.
If Essence of the Land was the metal scene's entrance into the group's boundary-shaking brand of progressive death metal enhanced by black metal, then I: Voice is its worthy successor that sees the group diving deeper into expansive terrain both harsh and light driven by theatrical flair and packed with densely packed compositions drawing from worlds old and new in order to create their own style of death metal that seems to inhabit its own world in and of itself.
Warforged partnered with Decibel today to premiere the album's third and final single, "Nightfall Came". Today's premiere of the song doubles as a music video filmed and edited by the band's vocalist, Adrian Perez.
You can listen to Warforged – "Nightfall Came" HERE
*You can also listen to Single #2, "Voice" HERE
Decibel comments on today's premiere of Warforged – "Nightfall Came": "American progressive death metal outfit Warforged strike a fine line between melody and dissonance in their songs, combining technical prowess with dissonant, heavy grooves. On new song "Nightfall Came," which hails from their upcoming I: Voice album, they lean heavily into both. Starting with atonal, angular riffs and groovy chugs that transition into clean, reflective atmospheres for a brief respite before returning to death metal."
Warforged – I: Voice Track List:
1. We've Been Here Before
2. Beneath The Forest Floor
3. Cellar
4. Nightfall Came
5. Voice
6. Eat Them While They Sleep
7. Willow
8. Old Friend
9. The Color Of My Memory
Warforged – I: Voice Line-Up:
Adrian Perez – Vocals, Piano (Ex-Outrun The Sunlight, Ex-Enfold Darkness)
Jason Nitts – Drums (Roman Ring)
Jace Kiburz – Guitar (Vukari)
Max Damske – Guitar
Alex Damske – Bass
Official Facebook page: HERE