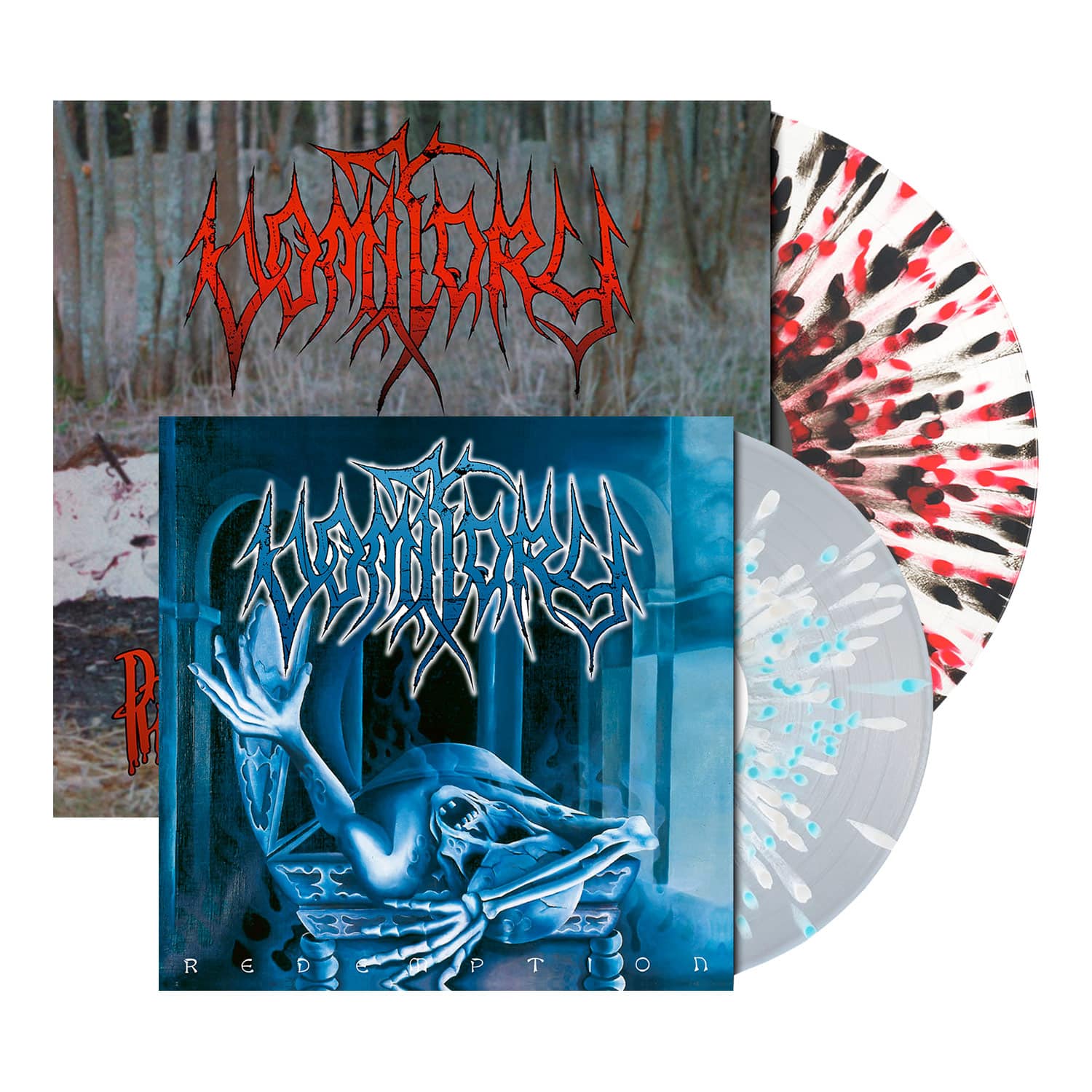 Vomitory: 'Raped In Their Own Blood' and 'Redemption' now available as vinyl and digipak CD re-issues with bonus tracks!
Metal Blade Records will re-issue the first two albums by Swedish Death Metal legends Vomitory on January 11th, 2019.
2019 marks the 30th anniversary of the band – expect more releases and live shows next year!
Stay tuned with PARIS-MOVE!
Both albums will be re-mastered and released on spinesleeve vinyl in the best quality possible – as well as on digipak CD with bonus tracks!
Vomitory comments: "Originally released on a small underground label in 1996, 'Raped in Their Own Blood' marked the end of the demo years and the start of a new era of Vomitory. And 'Redemption' (1999) showed a remarkable increase in brutality and progress towards what was about to come. It feels great to have these two death metal classics released by our long-time partner, Metal Blade Records, in time for our 30th Anniversary Reunion in 2019!"
Pre-order your copies now in the USA: HERE
See below for an overview of all versions:
Raped In Their Own Blood
–Digipak CD
–180 g black vinyl
–Red/black marbled vinyl (ltd. 300 copies; EU exclusive)
–Silver-grey/black marbled vinyl (ltd. 200 copies; EU exclusive)
–Crystal-clear/red splattered vinyl (ltd. 100 copies; EU exclusive)
–Clear/red & black splattered vinyl (ltd. 300 copies; USA exclusive)
Redemption
–Digipak CD
–180 g black vinyl
–Opague turquoise/black marbled vinyl (ltd. 300 copies; EU exclusive)
–Clear blue/black marbled vinyl (ltd. 200 copies; EU exclusive)
–Silver / blue&black splattered vinyl (ltd. 100 copies; EU exclusive)
–Crystal clear/turqoise / white splattered vinyl (ltd. 300 copies; USA exclusive)
Vomitory Raped In Their Own Blood track-listing:
1. Nervegasclouds
2. Raped In Their Own Blood
3. Dark Grey Epoch
4. Pure Death
5. Through Sepulchral Shadows
6. Inferno
7. Sad Fog Over Sinister Runes
8. Into Winter Through Sorrow
9. Perdition
10. Thorns
CD-bonus (Through Sepulchral Shadows – demo 1994)
11. Through Sepulchral Shadows
12. Thorns
13. Sad Fog Over Sinister Runes
Vomitory Redemption track-listing:
1. The Voyage
2. Forty Seconds Bloodbath
3. Forever In Gloom
4. Heaps Of Blood
5. Embraced By Pain
6. Redemption
7. Ashes Of Mourning Life
8. Partly Dead
CD-bonus (10″ picture disc – mini-LP 1999)
9. The Art Of War
10. Undivulged
11. Extremity Retained
12. Dead Cold
13. Christ Passion
Vomitory live:
Jan. 12 – Zurich, Switzerland – Meh Suff! Winter Festival @ Dynamo
Jan. 31-Feb. 4 – USA @ 70,000 Tons Of Metal Cruise
Mar. 14 – Barcelona, Spain @ Upload Club
Mar. 15 – Madrid, Spain @ Sound Stage
Mar. 16 – Burgos, Spain @ Sala Hangar
Mar. 17 – Palma de Mallorca, Spain @ Factoria de So
Mar. 22 – Germany @ Heidelberg Deathfest @ halle02
Mar. 28 – Sweden @ Close Up Baten Cruise
Mar. 30 – Germany @ Braincrusher Festival @ Jahnhalle
Apr. 5 – Denmark @ Royal Metal Fest @ Voxhall
Apr. 19 – Norway @ Inferno Festival @ Rockefeller Music Hall
Apr. 28 – Portugal @ SWR Barroselas Festival @ Avendia Sao Paulo da Cruz
May 4 – Netherlands @ Netherlands Deathfest @ 013
May 24 – USA @ Maryland Deathfest @ Rams Head Live and Baltimore Soundstage
May 31 – Germany @ Fuck The Commerce Festival @ Alte Heimat
June 1 – Grangesberg, Sweden @ Gamrocken
June 23 – Clisson, France @ Hellfest
July 4 – Czech Republic @ Obscene Extreme Festival @ Battlefield Trutnov
July 19 – Slovakia @ Gothoom Open Air @ Revistske Podzamcie
July 27 – Los Angeles, USA @ California Deathfest @ 1720
Aug. 10 – Germany @ Party San Open Air @ Flugplatz Obermehler
Aug. 17 – Belgium @ Metal Mean Festival @ Sur Hodemont
Aug. 22 – Austria @ Kaltenbach Open Air @ Kaltenbachgraben
Sept. 28 – Mailand, Italy @ Slaughter Club
Facebook page: HERE