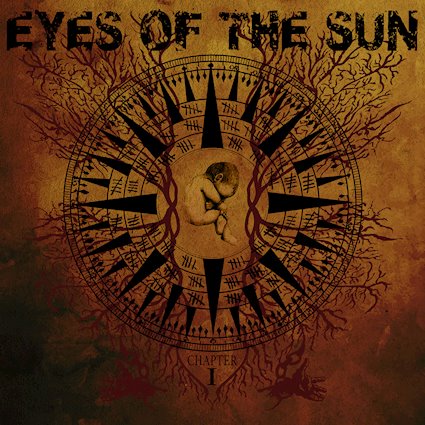 Eyes Of The Sun launches video for album track "Slavery of Another Name" online!
On March 16th 2018, Brooklyn's Eyes Of The Sun will release their debut album, "Chapter I", via Blacklight Media Records. Originally self-released in 2013, "Chapter I" blends ambient and moody guitars with bouts of double bass driven aggression. This is sludgy doom with an angry edge, and as vocalist/bassist Jeff Blanchard describes: "Chapter I is all about the demise and destruction we do to our planet and to ourselves."
To preview "Chapter I", the video for the album track "Slavery of Another Name" (directed by Candiria's John LaMacchia) can be viewed HERE
"Walks of Life" and "My War" can also be streamed HERE
The record can be pre-ordered digitally and on CD HERE
"Chapter I" track-listing:
1. My War
2. When It Dies
3. Walks of Life
4. Choke
5. End of Origin
6. Nineteen
7. Sound the Horns
8. Slavery of Another Name
Eyes Of The Sun was conceived in early 2007 by bassist/vocalist Jeff Blanchard. Long-time friend Miguel De Jesus Jr. joined the ranks with Jeff a few months later on guitar. Within a few years, and after a couple of past members on second guitar and drums, Chris O'Neil joined as the permanent drummer. As a trio, they performed countless shows over the past 10 years, delivering their unique brand of doom metal – which leaves listeners with a range of emotions, that the band themselves then experience and extract from.
The band explains: "It is known throughout the laws of science and nature that the sun creates and sustains life…Now it stands witness to the atrocities, depletion and vile consumption manifested by mankind, which it originally sustained life for. In our way, we portray what is seen through the Eyes Of The Sun."
Eyes Of The Sun line-up:
Jeff Blanchard – vocals & bass
Miguel De Jesus Jr. – guitar
Chris O'Neil – drums
Official Facebook page: HERE
To preview "Chapter I", the video for the album track "Slavery of Another Name" (directed by Candiria's John LaMacchia) can be viewed HERE