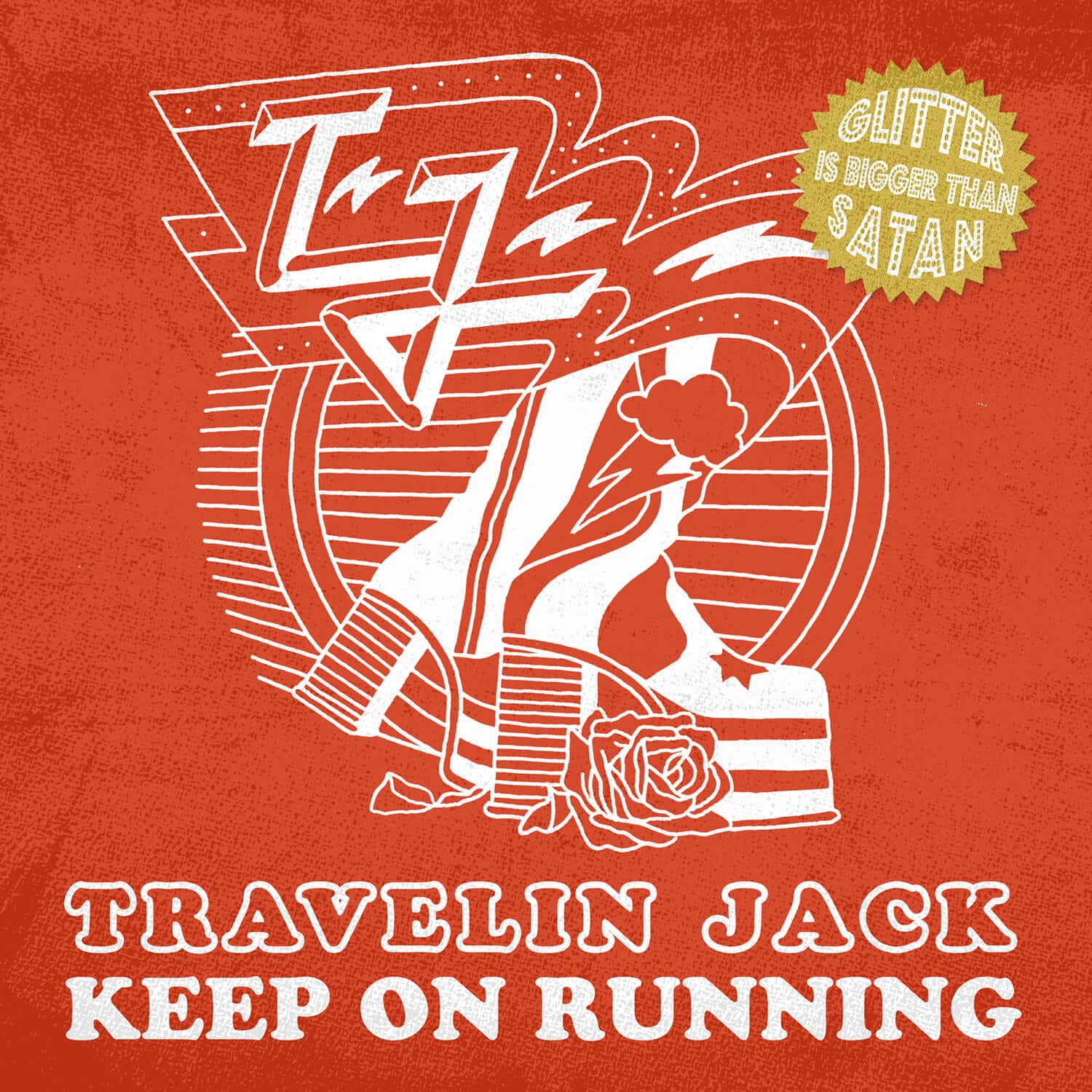 TRAVELIN JACK, one of the hottest new rock acts from Germany, release a new digital single and video for the song "Keep On Running" today. The track is taken from their forthcoming album "Commencing Countdown". The video was produced by renowned film producer and cover designer Andreas Marschall.
The band comments the song as follows: "This song is for all the dancing fools out there. Forget about this crazy world for a while and don't let your life be dictated by fear! You've got the power….so keep on running!"
.
Video is HERE
Founded in summer 2013, Travelin Jack have developed into one of Germany's most unusual rock acts over the past four years, establishing their inimitable style, which is tailored to the vocals of Alia Spaceface, with two successful tours and shows at important festivals beyond the German borders. The general flair of their new album Commencing Countdown may bring to mind great rock groups from the seventies, such as Thin Lizzy, Rush, Scorpions and Deep Purple, but the Berlin band's compositions and the warm, analogue production of their new album are both contemporary and modern.
From 8 September 2017, Travelin' Jack's latest offering "Commencing Countdown" will be released on Steamhammer/SPV as CD Digipak, Vinyl LP, download and stream
Order your album HERE
.
Tracklisting:
1. Land Of The River 4:31
2. Metropolis 4:04
3. Keep On Running 3:39
4. Cold Blood 4:47
5. Galactic Blue 4:42
6. Time 5:06
7. Miracles 3:51
8. What Have I Done 3:50
9. Fire 4:01
10. Journey To The Moon 3:59
TRAVELIN JACK live 2017:
11.08.D-Plattenburg – Aquamaria Festival
18.08.D-Bad Kötzting – Void Fest
19.08.D-Luckenwalde – Sky Way Jam
31.08.D-Rottenburg – Platz vor dem Bischofspalais (with Status Quo)
01.09.D-Chemnitz – Zukunft
07.09.D-Bochum – Zeche (with Wucan)
08.09.D-Münster – Rare Guitar
09.09.D-Berlin – Cassiopeia
21.09.D-Hannover – Mephisto (with Wucan)
22.09.D-Erfurt – Tiko
23.09.D-Dresden – Scheune (with Wucan)
05.10.A-Vienna – Das Bach (with Wucan)
25.11.D-Berlin – Urban Spree (with The Dictators)
20.12. D-Bremen – Tower (with Kadavar)
21.12.D-Mannheim – Alter Feuerwache (with Kadavar)
22.12.D-Münster – Sputnikhalle (with Kadavar)
28.12.D-Chemnitz – AJZ (with Kadavar)
29.12.D-Siegen – Vortex (with Kadavar)