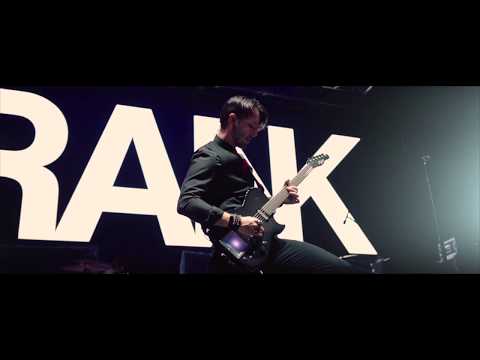 PARIS-MOVE, May 12th 2020 – TRANK presents on Paris-Move website the title "Chrome" as new single and new video. It was announced on Paris-Move a few days ago, HERE
To listen to Chromes and to watch the video, click HERE
"The song is a tribute to the band's biker friends: the lyrics are a "prayer" (of sorts) in celebration of their love of freedom and the open roads, and the music is quintessential TRANK – high-power alternative metal blended with post-punk electronics into an intense, irresistible ride.
The video was shot during the band's breakthrough live performances opening for such major acts as Deep Purple or Anthrax in Eastern Europe, after their early singles caught the attention of both giant acts – as well as Disturbed and Papa Roach.
Recorded in France with band co producer and seasoned recording engineer Yvan Barone, the song was mixed in NYC by Bring me the Horizon and Asking Alexandria engineer Brian Robbins, and mastered – also in NYC – by Andy VanDette, of Porcupine Tree fame. "Chrome" is taken from TRANK's first full-length album, "The Ropes", due for release later this year – more details to follow.
Many thanks again to the fantastic crowds in Riga and Moscow who supported us as well as they did (with a nod to our friends and audiences in Bucharest, Kyiv, Vilnius and Lyon – you're not in these shots but your time will come!) – we hope you enjoy seeing yourselves on screen, at least as much as we enjoyed playing for you."
Facebook page HERE