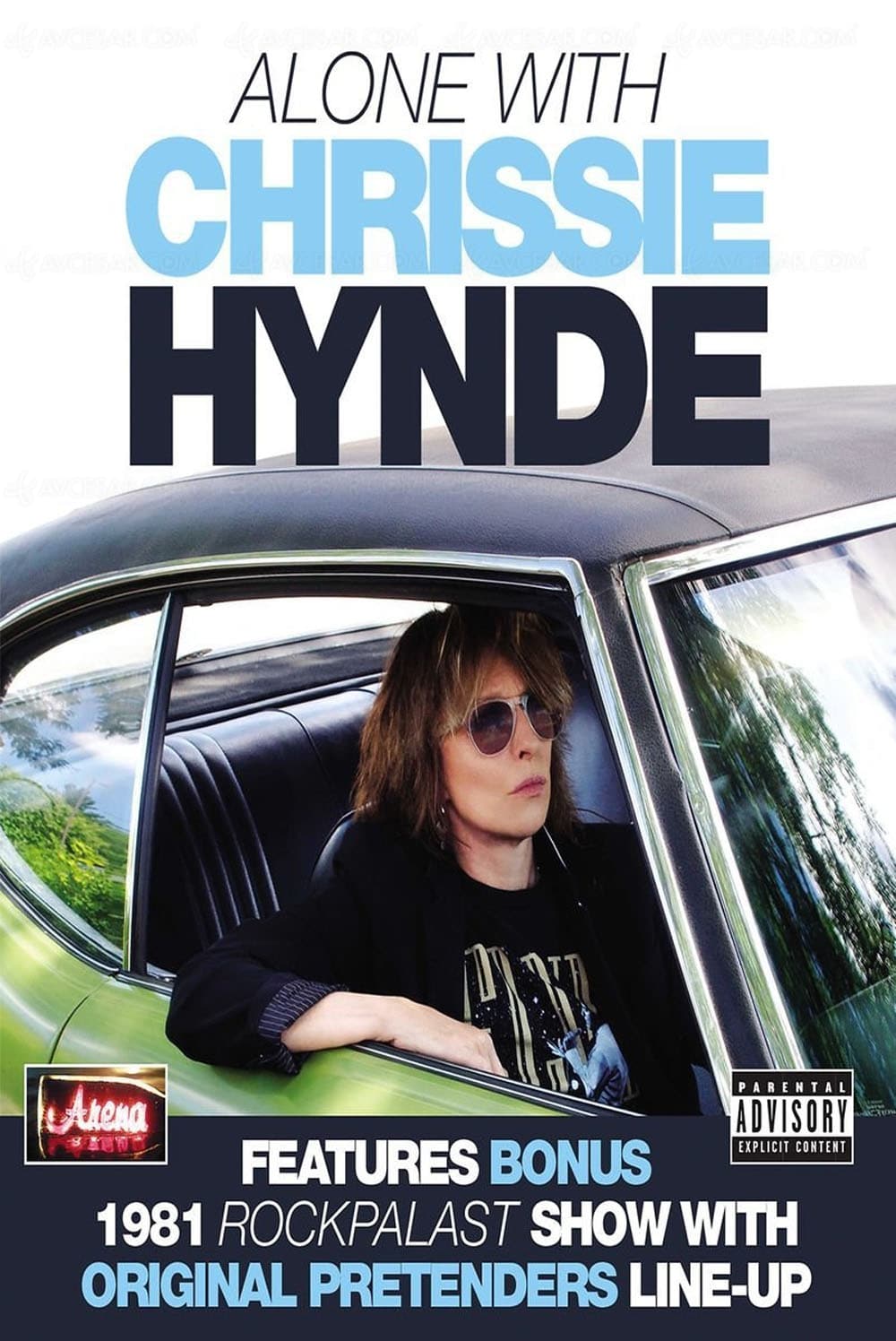 À force de nous fourguer du DVD avec l'argument marketing des bonus, Eagle Rock vient d'inventer un concept novateur: le DVD dont le bonus constitue de fait le principal intérêt…! Car si l'on peut, au regard de sa carrière, imaginer que Chrissie HYNDE devrait avoir quantité de choses intéressantes à dire, force est hélas d'admettre qu'elle ne livre, au fil de ce rockumentaire, guère davantage de pensées profondes que ce que pourrait bégayer l'arrière gauche d'un club de 3ème divison au terme d'un match de barrage. On a beau la suivre dans ses pérégrinations entre Paris, New-York, Londres et son Akron natal, on ne retiendra que peu de choses des monologues de l'égérie des PRETENDERS (à mois que l'on soit féru de colifichets, d'houmous, ou de bouddhisme vegan bobo). Par contre, le concert enregistré en 1981 pour Rockpalast avec le line-up originel des PRETENDERS vaut amplement son pesant de bretzels. Réputé pour ses arpèges cristallins (qui traumatisaient alors le jeune Johnny Marr), James Honeyman-Scott s'avérait sur scène un guitariste féroce, au registre impressionnant. La paire rythmique Farndon-Chambers n'étant pas en reste, la belle Chrissie menait alors déjà ce combo d'une poigne de fer (quoique gantée de dentelle). En des temps où la concurrence dénombrait The Jam, Elvis Costello, les Stranglers et XTC, les PRETENDERS tiraient leur épingle du juke-box en alignant sur leurs premiers LPs des classiques aussi imparables que "Message To Love", "Talk Of The Town", "Kid" et l'incontournable "Brass In Pocket", sans omettre leur reprise vivifiante du "Stop Your Sobbing" des Kinks, également présente ici. Bref, si tout ceci ne rajeunit personne, c'est l'occasion rêvée de se replonger dans une période où le rock anglais relevait la tête, réconciliant mélodie et énergie avec une certaine modernité.
Patrick Dallongeville
Paris-Move, Blues Magazine, Illico & BluesBoarder
::::::::::::::::::::
Fans de Chrissie HYNDE, la toujours sexy Chrissie va faire publier très prochainement un livre d'art, "Adding the Blue", dont la sortie est annoncée pour Septembre, et qui proposera une reproduction de haute qualité de 200 de ses tableaux. A suivre donc…
::::::::::::::
Chrissie Hynde fans will rejoice at the news of the home release of this brand new documentary featuring the Rock and Roll Hall of Fame frontwoman. "Alone With Chrissie Hynde" is due out on May 25, 2018. Originally a documentary for the BBC, Alone… follows Chrissie Hynde for a year during the making of the Pretenders' 2016 album "Alone". The doc features the singer/songwriter opening up about her life and career as she travels around the world and back to her hometown of Akron, Ohio.
In addition to the documentary, the release also features a bonus concert video from July 1981 at a tour stop in Cologne, Germany.
Chrissie HYNDE & The Pretenders 1981 Rockpalast concert track list:
1. "The Wait"
2. "The Adultress"
3. "Message Of Love"
4. "Louie Louie"
5. "Talk Of The Town"
6. "The English Roses"
7. "Birds Of Paradise"
8. "Kid"
9. "Stop Your Sobbing"
10. "Private Life"
11. "Jealous Dogs"
12. "Day After Day"
13. "Up The Neck"
14. "Tattooed Love Boys"
15. "Bad Boys Get Spanked"
16. "Precious"
17. "Brass In Pocket"
18. "Mystery Achievement"