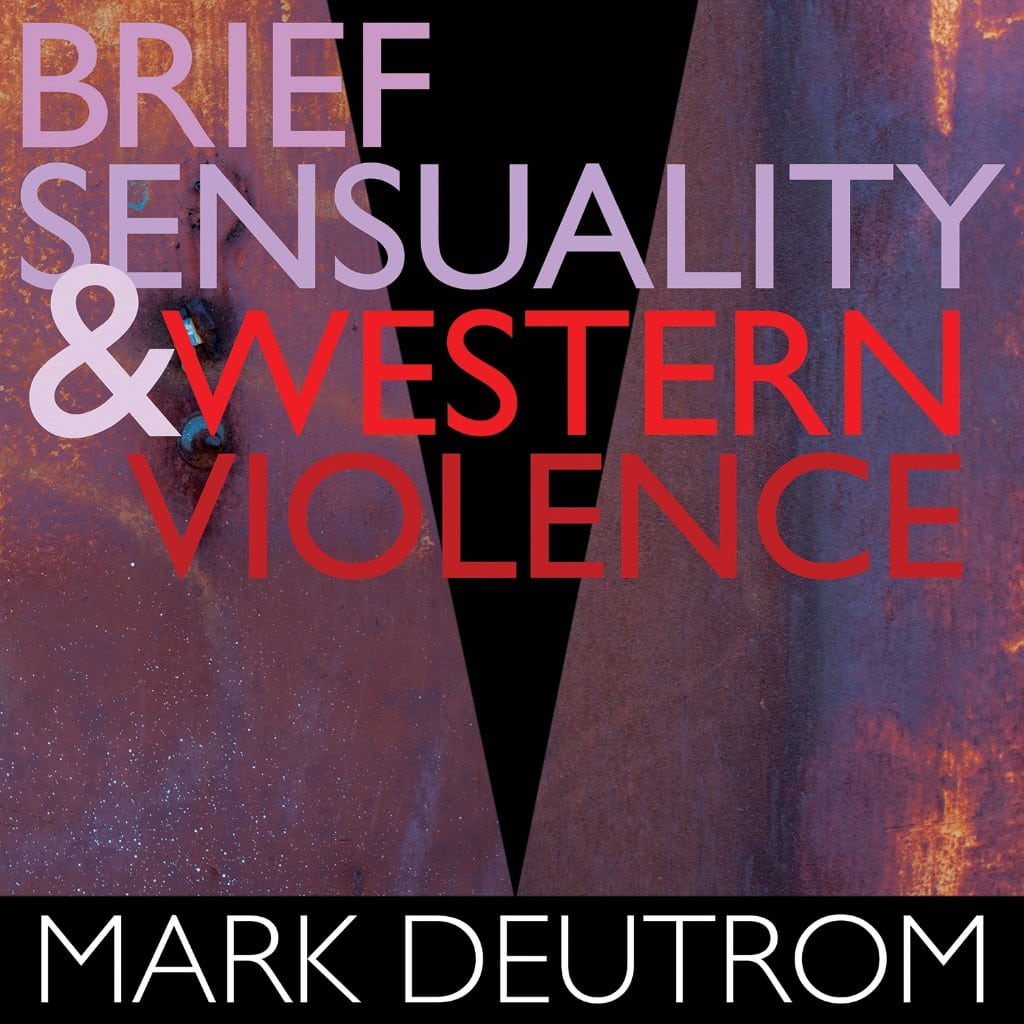 MARK DEUTROM, the prolific multi-instrumentalist from Texas, former MELVINS member, and NEUROSIS producer will reissue his stunning full-length, 'Brief Sensuality & Western Violence' (2013) on July 20th, 2018.
An introduction to this many-faceted record is provided by the heavy track "Miniskirt" HERE
Mark Deutrom comments on the track: "During the recording of 'Brief Sensuality and Western Violence', the song 'Miniskirt' kept surfacing as a possible candidate for inclusion. At the time it seemed somewhat superfluous to flow of things, but now it appears absolutely representative of the Brief Sensuality aspect of the title, and most importantly, the world definitely needs a song about the miniskirt."
Track-list:
1. Dick Cheney (20:25)
2. Winter Haystacks at Twilight (5:56)
3. Sky Full of Witches (5:22)
4. Temple Smasher (3:28)
5. Other Gods (4:14)
6. Venerate the Relic (5:45)
7. Miniskirt (1:56)
8. A Shaky Rabbit (6:01)
9. Turn Toward the Sun (3:05)
Total playing time: 50:16
With a musical track-record like the works of MARK DEUTROM, any introduction feels unnecessary but maybe it is not a bad idea to mention some facts surrounding his artistic career. The guitarist, composer, songwriter, and sound engineer produced and joined THE MELVINS as bass player in their Golden Age between 1993 and 1998. Mark also co-founded Alchemy Records, which released NEUROSIS' debut album 'Pain of Mind' (1987) – another band that Mark produced.
The true treasure of MARK DEUTROM's artistic expression lies in his wide-ranging and genre transcending solo recordings. 'Brief Sensuality & Western Violence' (2013) underlines the multi-instrumentalist's broad musical scope.
MARK DEUTROM studied composition at California Institute of the Arts in Valencia, USA where he attended seminars with such renowned composers as John Cage, Lou Harrison, Morton Feldman, Aaron Copland, and Morton Subotnick. In 1986, MARK DEUTROM co-founded Alchemy Records in San Francisco, CA. During his time at the label he produced his own band, CLOWN ALLEY as well as records for SACRILEGE, THE MELVINS, RKL, and NEUROSIS.
MARK DEUTROM was invited to play bass in THE MELVINS in 1993. He joined the same year and remained in the band until 1998. Mark contributed to the classic albums 'Prick', 'Stoner Witch', 'Stag', 'Honky', and additional releases. During his time with THE MELVINS, he toured with TOOL, NIRVANA, NINE INCH NAILS, KISS, and RUSH among others.
In 2006, MARK DEUTROM was invited to collaborate with SUNN O))) on various live dates in the USA and Europe. Mark has released various solo projects and continues to produce other bands. His band BELLRINGER has served as the main live vehicle for his music and as a platform for collaborations with other musicians. BELLRINGER released their latest album 'Jettison' in 2016.
MARK DEUTROM will release his sixth solo album via Season of Mist in 2018.
Style: Art Rock
Official Facebook page: HERE
Official website: HERE