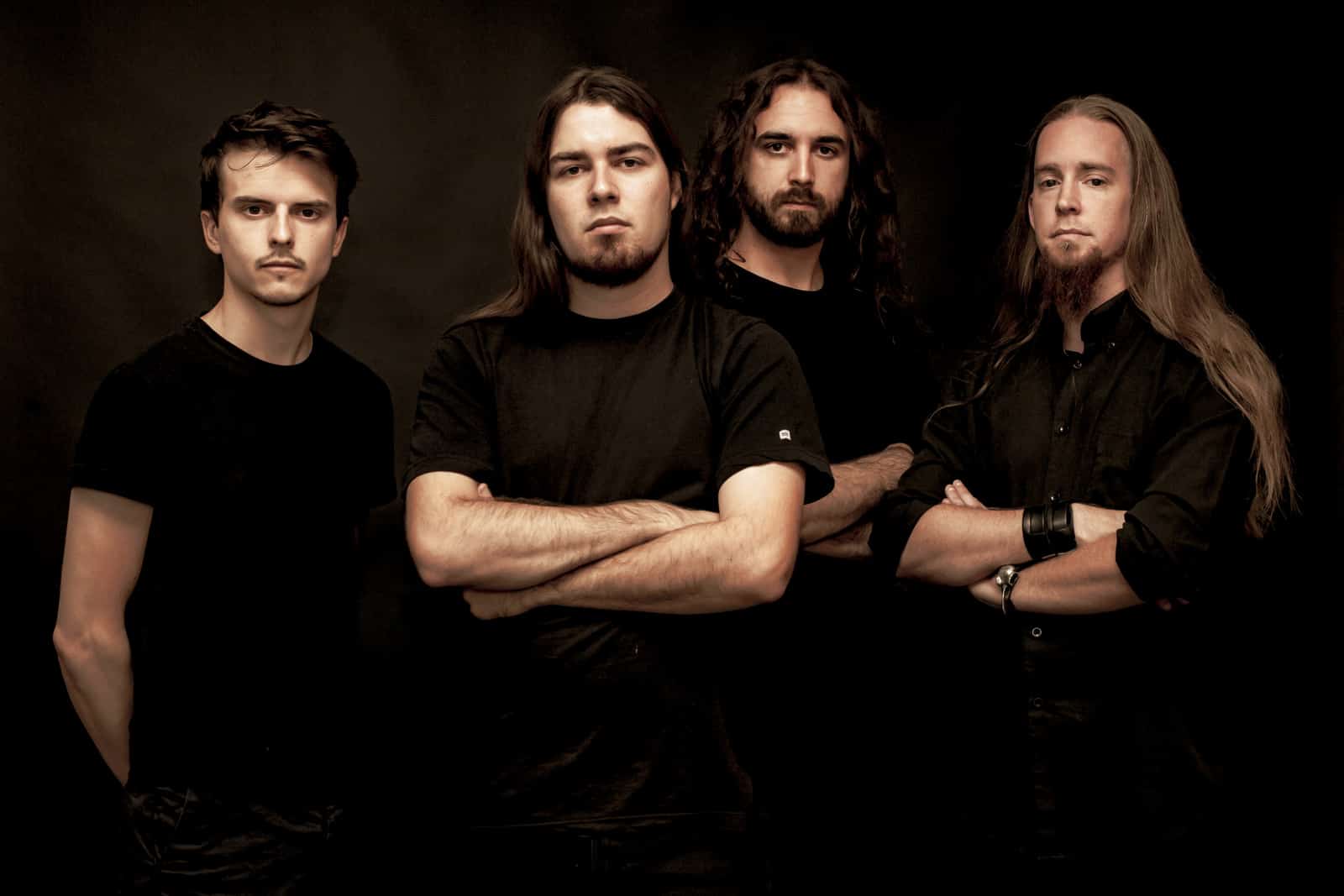 PARIS-MOVE, July 11th 2019 – Fractal Universe launches new video for "Rising Oblivion"!
Earlier this year, Fractal Universe released their new record, Rhizomes of Insanity, via Metal Blade Records, and toured across Europe in support of it. During their show at Place du Luxembourg (Thionville, France), the band also filmed a video for the album track, "Rising Oblivion", which can be viewed HERE
To purchase and stream Rhizomes of Insanity, please visit HERE
Rhizomes of Insanity hits as hard intellectually as it does sonically, affirming the French quartet's place on the progressive death metal map. "Rhizomes of Insanity is a concept album based on a thought experiment around the concept of insanity," asserts vocalist/guitarist Vince Wilquin.
"It questions the origins of it, and tries to define where we set its boundaries with 'reason'. It eventually questions its place in our modern society and surmises that it has turned into an intrinsic, unavoidable but also necessary part of it and of every human being, which we're trying to repress at all costs."
From start to finish, the album is an immersive, complex yet wholly accessible collection rich in melody, invention, and packed with decimating riffs – wielding ten tracks, all of which hit their mark.
Fractal Universe tour dates:
July 6 – Limoges, France – CCO John Lehnnon – w/ Cannibal Corpse, Napalm Death
July 27 – Distroff, France – Met' Farm Festival
Aug. 18 – Colmar, France – Spirit in Black Ⅲ Bonfire Festival
Sept. 21 – Freyming, France – MetalEast Evening w/ Destinity, Deficiency
Nov. 30 – Audincourt, France – Le Moloco w/ Klone, Betraying the Martyrs
Facebook page: HERE
Line up:
Vince Wilquin – Guitar / Vocals
Hugo Florimond – Guitar
Valentin Pelletier – Bass
Clément Denys – Drums
Founded in late 2014, Fractal Universe is a Progressive Death Metal band from Nancy, France. The band released its first EP, "Boundaries of Reality", in February 2015, and played numerous shows in support of it, opening for bands such as The Black Dahlia Murder, Exodus, Monuments, and many more.
With the release of their first full-length, "Engram of Decline", in April 2017 via Kolony Records, Fractal Universe received even more exposure in international press (Terrorizer, Rock Tribune, Rock Hard, etc.), before touring throughout Europe and appearing at various festivals including Hellfest Open Air, Durbuy Rock Festival and MetalDays.
Recently, "Metal Blade Records" offered the band a worldwide deal for the release of their second album, Rhizomes of Insanity, due in Spring 2019.