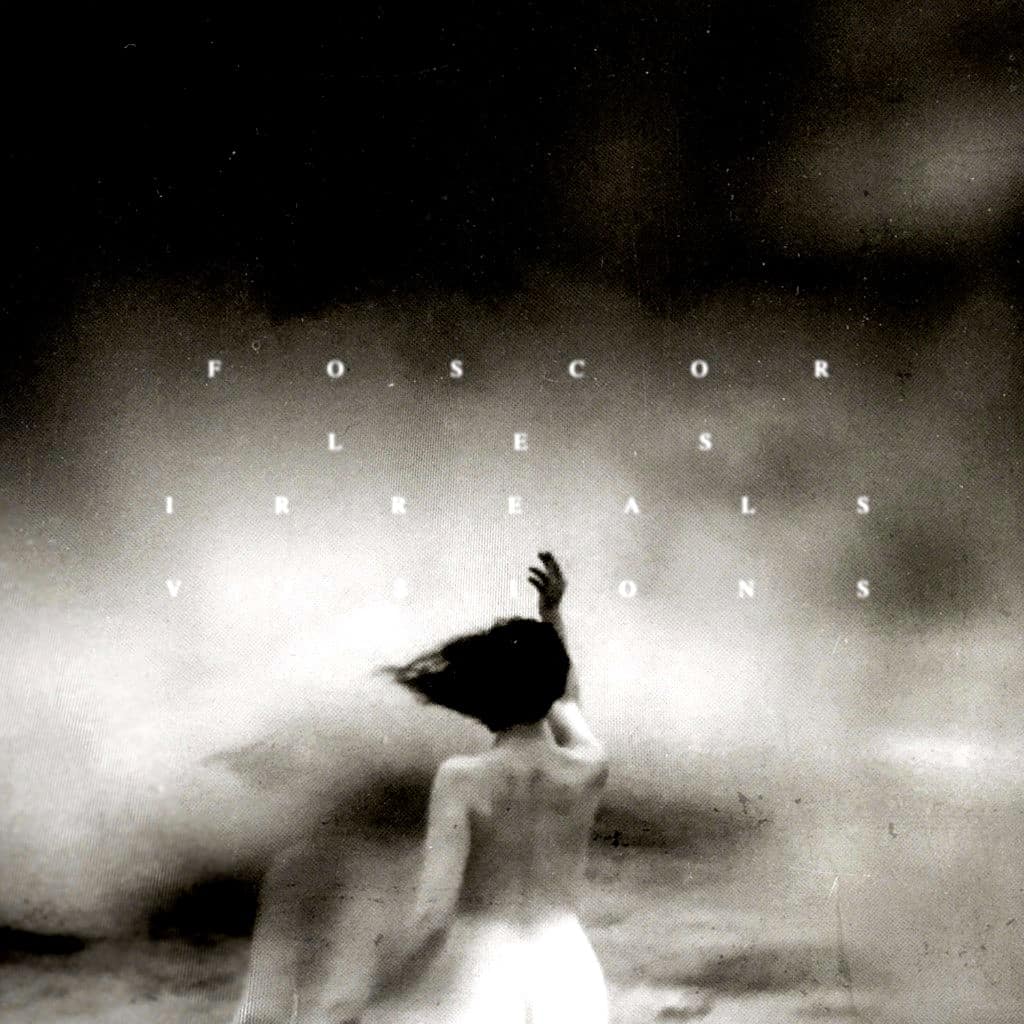 FOSCOR are now revealing their complete forthcoming fifth full-length, 'Les Irreals Visions', which has been scheduled for release on June 9th 2017 !!
FOSCOR comment: "We have finally reached the decisive moment… 'Les Irreals Visions' is about to be released and definitely become a reality. We are eagerly looking forward for you to grab those precious editions with your hands in a matter of hours, making music meet images and words, and finally compose the whole landscape that we are proposing for you to live in. This is the most ambitious project, we have ever faced, and we have tried to dress it with magic. But before that, please travel by your own through the eight passages composing those visions in a final but still partial introduction. And remember what this journey hides. Common things must acquire a new meaning. Visual things, a new secret appearance. The already known, the dignity of the unknown. Thanks to every individual that has taken part in this album and enriched its meaning, and to all of you ready to cross the unreal door. Hope to see you all in the road within the next months… May darkness be tragic…"
Track-list :
1. Instants (5:19)
2. Ciutat Tràgica (5:28)
3. Altars (4:43)
4. Encenalls De Mort (4:58)
5. Malfiança (4:49)
6. Espectres Al Cau (6:06)
7. De Marges I Matinades (6:19)
8. Les Irreals Visions (5:59)
.
FOSCOR have promised "something magical" for their forthcoming fifth full-length. The Catalans have kept word and carved a multi-faceted jewel out of deep longing, their country's characteristic melancholy, and dark foreboding heaviness, which they descriptively named 'Les Irreals Visions'. This album invites the listener onto a cinematic journey through dream landscapes created by carefully arranged sonic delights and unexpected aural twists.
FOSCOR hail from Catalonia, which is still yet largely unwilling part of modern Spain. With Barcelona as its capital, this region has a long artistic tradition with the fin de siècle style of Modernisme – a parallel development to Art Nouveau and Jugendstil among others – forming one of its major achievements. Catalonia has also left an audible mark in the extreme music scene of Spain in recent years.
FOSCOR are attracted to and build upon these foundations, while taking inspiration from the morbid, decadent, and sick reflections on a rapidly changing society that shaped the artistic landscape at the end of the nineteenth century.
The name FOSCOR translates as "darkness" in their native Catalan tongue, which the band from Barcelona often uses for their lyrics as a distinctive element and strong connection with their cultural reality.
The Catalans' first three albums, 'Entrance to the Shadows' Village' (2004), 'The Smile of the Sad Ones' (2007), and 'Groans to the Guilty' (2009) were wrapping a shroud of classic second wave black metal around a melancholic yet vital core, while already showing a distinct individuality reaching out from the confines of any genre. 'Groans to the Guilty' witnessed FOSCOR setting out towards more progressive and avant-garde course, but it was next full-length 'Those Horrors Wither' (2014) which marked a clear departure from the black metal waters as well as related clichés and self-imposed limitations. Darkness found an equally strong expression through the use of clean vocals, doom infused tempo reduction, and catchy heavy riffing.
FOSCOR have now taken another step in their constantly changing and shifting evolution. 'Les Irreals Visions' is easily drawing its eager audience in, only to lure the unwary listener into a dark labyrinth of unexpected complexity filled with beauty and sorrow, which they might find much harder to leave than anticipated. Enjoy charting your course through the glittering facets of this musical gem.
Line-up:
Fiar: lyrics, vocals
Falke: guitars, effects
A.M.: guitars, bass, piano
Guest musicians:
J.F. (CRUCIAMENTUM, SHEIDIM, ERED): all drums
A.A. Nemtheanga (PRIMORDIAL): guest vocals on "Ciutat Tràgica"
Marcelo Mercadante: Bandoneon on "Espectres Al Cau", "De Marges I Matinades" and "Les Irreals Visions" arranged, performed and recorded at Estudi El Mercat.
Recording: Moontower Studios, Foscor & Javi Félez
Mixing: Moontower Studios, Javi Félez
Mastering: Orgone Studios, Jaime Gomez Arellano
Photography: Nona Limmen (CHELSEA WOLFE, URFAUST) in Iceland 2016
Design: Maria Picassó / Ideophony (IHSAHN, OBSIDIAN KINGDOM)