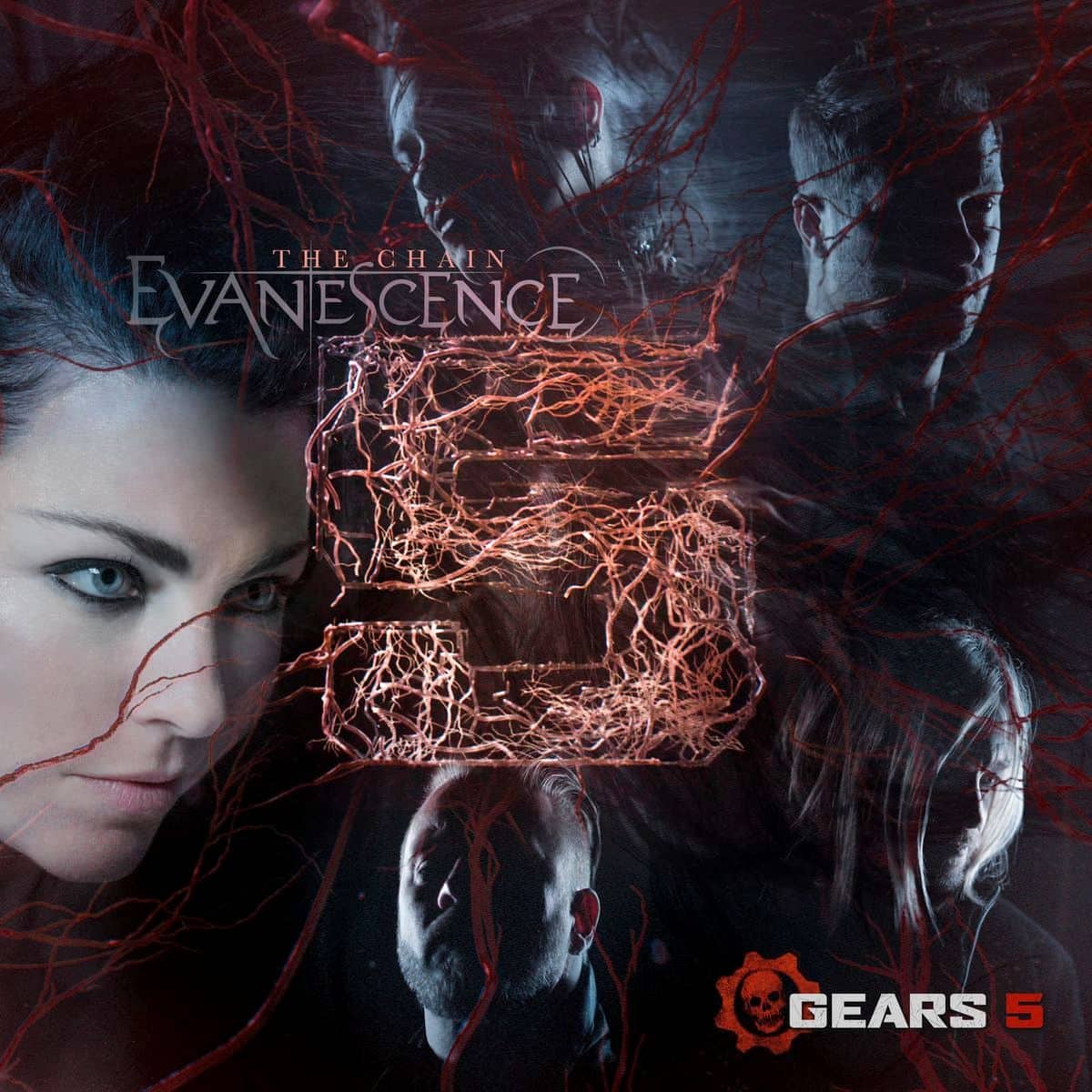 PARIS-MOVE, November 22nd 2019 – EVANESCENCE est de retour avec une cover de "THE CHAIN", et EVANESCENCE annonce que le groupe sera en concert à Paris le 5 Avril 2020.
Le groupe de rock, doublement récompensé aux Grammy Awards, Evanescence, est de retour avec leur premier nouveau titre en huit ans, "The Chain". Le groupe a enregistré leur version rock du classique de Fleetwood Mac pour le jeu vidéo Xbox "Gears 5", de la très populaire série Gears of War.
Voilà comment le groupe nouss a présenté cette reprise de "The Chain":
"Hey everyone! We recorded a cover of Fleetwood Mac's "The Chain" a couple months ago for the Gears 5 commercial. We loved the song so much that we decided to record a full length version, which is out tonight at midnight!! In the meantime, you get an exclusive preview of the song on @reddit.
We have European tour dates coming up next year, and are in the studio now working on our next original album. I'll be online for at least the next hour answering your questions – AMA!!"
"The Chain" est la première sortie de ce qui devrait être une période très active pour Evanescence. Le groupe travaille actuellement sur de nouvelles musiques originales, qui commenceront à sortir en 2020 avant leur prochain album studio.
Pour écouter Evanescence – The Chain: choisissez votre plateforme ICI
Pour écouter Evanescence – The Chain (From Gears 5): ICI
A la fin du mois, Evanescence se rendra à Mexico City pour jouer au Knotfest, suivi d'une apparition au Download Festival à Tokyo le 29 mars 2020. Après une courte pause, le groupe partira en tournée en Europe et au Royaume-Uni avec Within Temptation. La nouvelle série de dates débutera le 4 avril à Bruxelles, en Belgique, et se termine à Birmingham, au Royaume-Uni, le 1er mai, avec une date à Paris, le 5 avril 2020!
CONCERT EXCEPTIONNEL avec WITHIN TEMPTATION le 5 Avril 2020 à ACCOR HOTELS ARENA
Page Facebook du concert ICI
Page Facebook du groupe: ICI