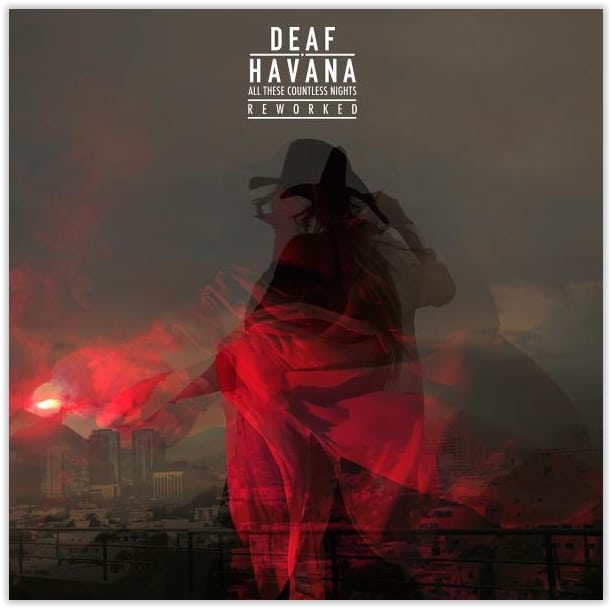 DEAF HAVANA release a new video for the song "L.O.V.E." (Live in 2017), and it's HERE
DEAF HAVANA announced the Deluxe release of "ALL THESE COUNTLESS NIGHTS – REWORKED", available from October 27th 2017 on SO Recordings!
All information are HERE on PARIS-MOVE.
"All These Countless Nights – Reworked" is a deluxe edition that sees the original album tracklisting appear on disc one, as well as a trio of bonus tracks, whilst disc two features the entire album reworked. The reworked tracks were produced once again by Adam Noble, with several also featuring The Prague Philharmonic Orchestra, expanding and deconstructing the album's critically acclaimed melodic qualities in equal measure with stunning effect.
"The inspiration behind these reworked versions, much like we did years ago with the Fools And Worthless Liars alternative versions, was that if we are going to re-release a record, we really want fans to buy something worth spending their money on," says frontman James Veck-Gilodi. "I've never been a fan of re-releases that just have a couple of live tracks shoved on the end. I am always keen to try out new things and I have a very short attention span. I tried to get as far away from the original tracks as we could, some of the darkest, heaviest songs on the original record have now become the lightest and most upbeat ones and some of the tracks are so far removed that they are barely recognisable. I'm incredibly excited for everyone to hear what we have done and to bring some of these new versions out on tour in the future!"
Tour dates are HERE