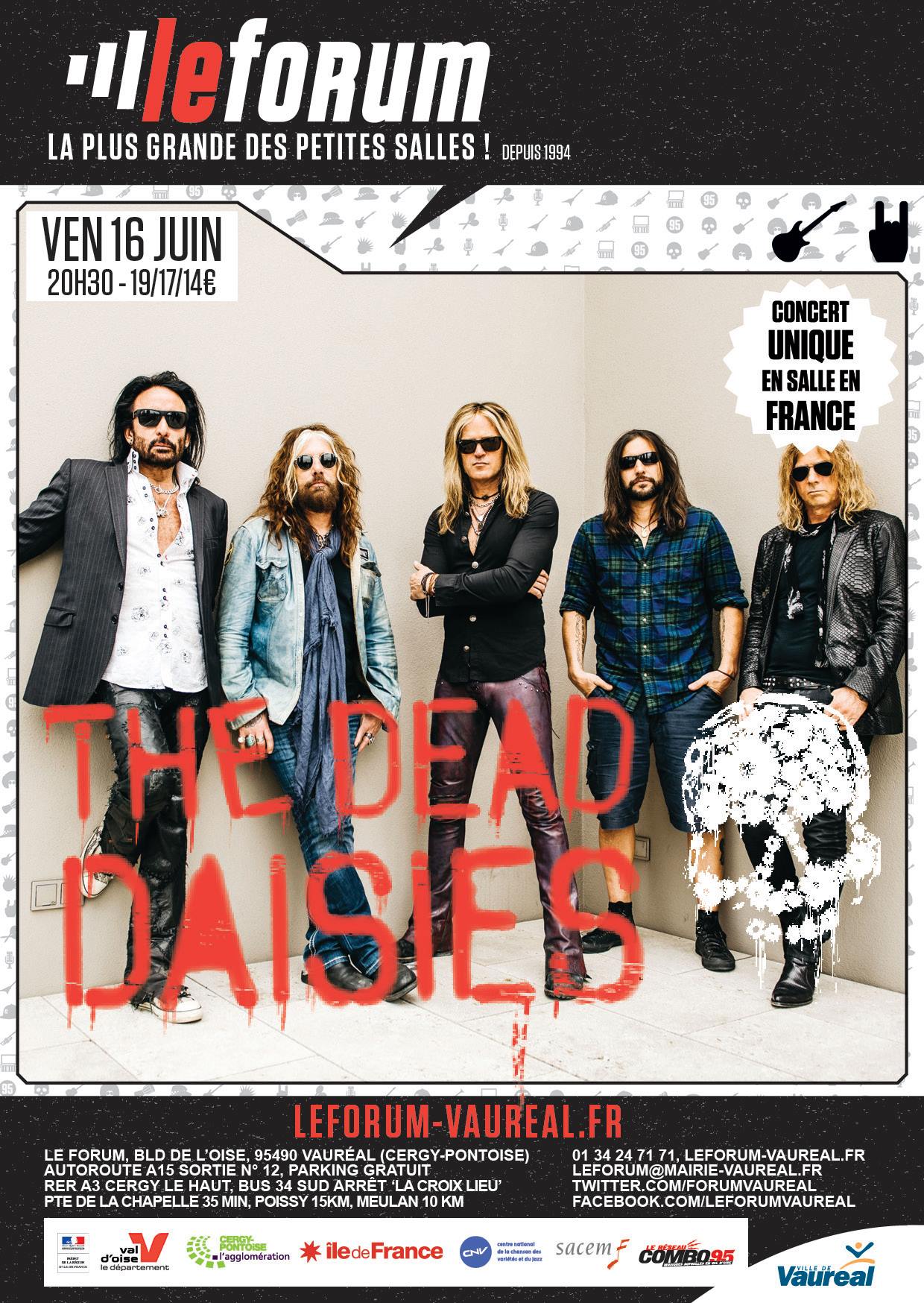 Le 16 juin 2017, The Dead Daisies sera en concert au Forum de Vauréal, la plus grande des petites salles! Paris-Move y sera, bien sûr, et vous en rapportera un report et de superbes photos.
Pensez à réserver vos places dès que possible sur le site du Forum, ou tout simplement en cliquant ici : http://www.leforum-vaureal.fr/billetterie
Venez retrouver Paris-Move et The Dead Daisies le 16 juin au Forum de Vauréal…!