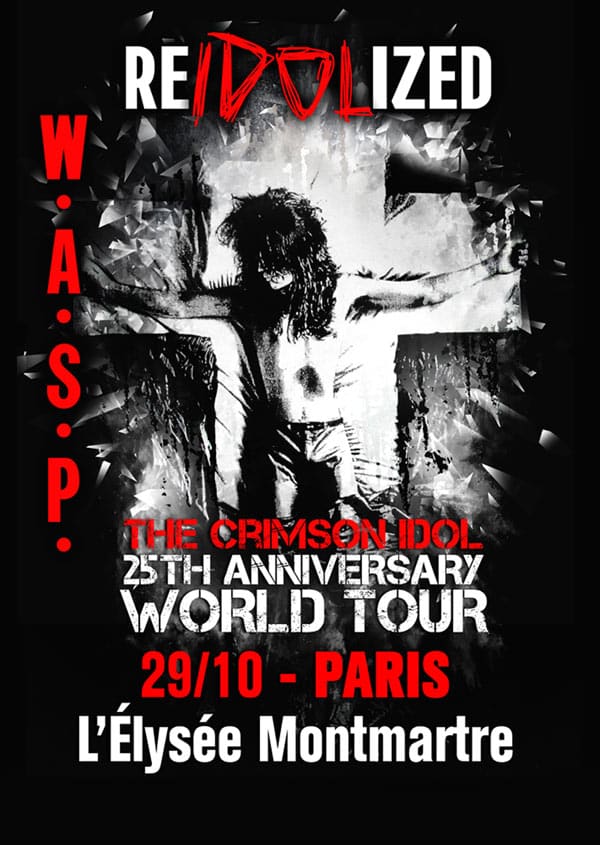 CARTEL CONCERTS (2-1072465/3-1072466) présente W.A.S.P. – THE CRIMSON IDOL 25TH ANNIVERSARY WORLD TOUR – REIDOLIZED
2017 marque les 25 ans de la sortie du mythique album de W.A.S.P., "The Crimson Idol".
A cette occasion, le groupe part en tournée – Re-Idolized: The 25th Anniversary of "The Crimson Idol" World Tour – en Octobre prochain!
La tournée mettra en vedette l'album complet, les 3 morceaux inédits devant initialement paraitre sur celui-ci, ainsi que les plus gros succès du groupe!
Rendez-vous le 29 Octobre 2017 à l'Elysée Montmartre!
.
Concert Dimanche 29 Octobre 2017 à 18H30 à L'ELYSEE MONTMARTRE, PARIS 18ème
Location: points de vente habituels