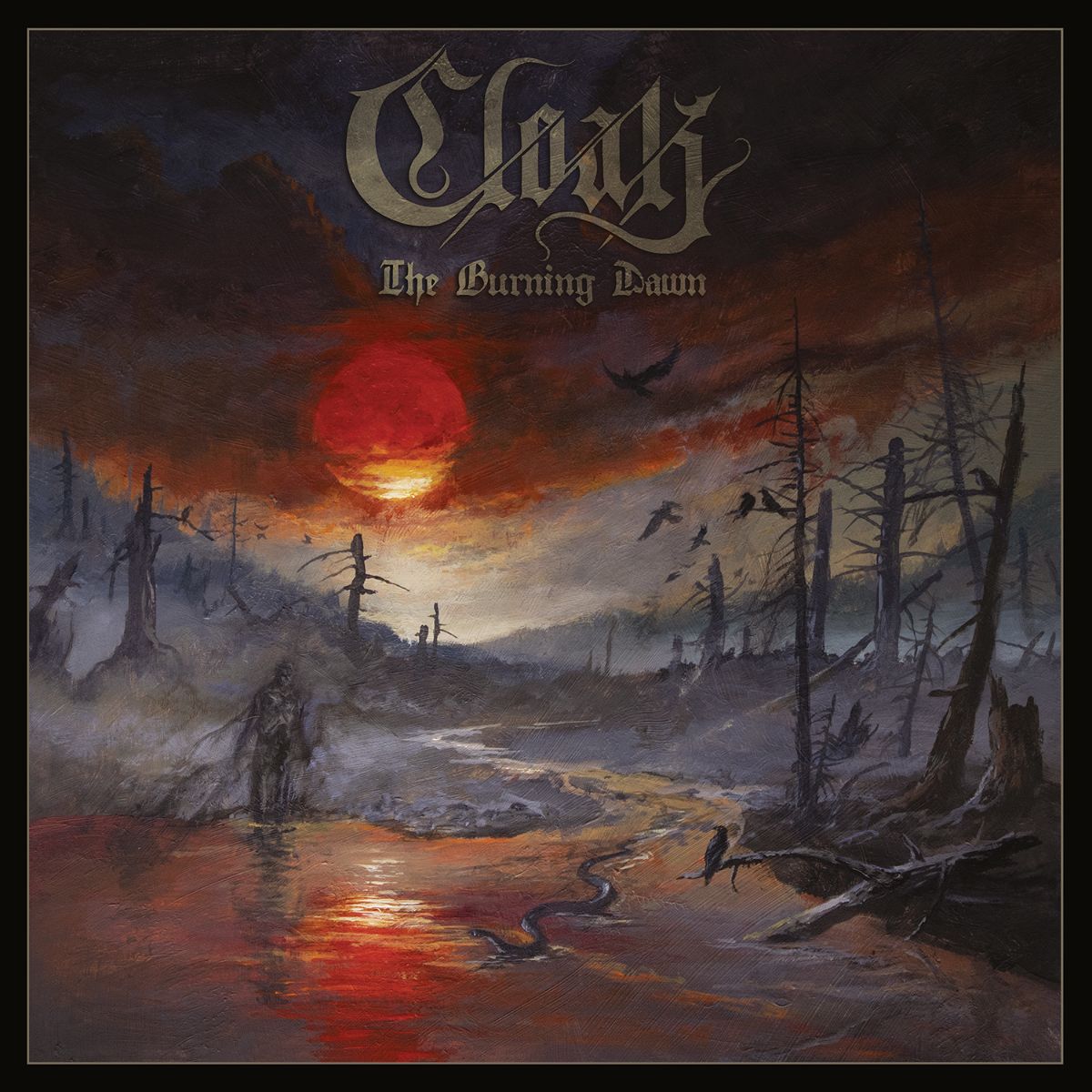 PARIS-MOVE, August 7th 2019 – Cloak announce their new album 'The Burning Dawn'.
American blackened rockers CLOAK have announced the release of their new album 'The Burning Dawn'. The record will be released via Season of Mist on October 25, 2019.
CLOAK comments on the new album 'The Burning Dawn': "We have spent the last two years meticulously crafting our new album that we have come to name 'The Burning Dawn.' This process has changed us by giving way to a very different representation of our art, one that this album embodies completely. It is more of an attack than a reflection, and we feel that 'Tempter's Call' is the perfect introduction into this new chapter. Join us!"
The artwork of 'The Burning Dawn' has been created by Adam Burke and can the tracklist can be viewed below.
Track-list
1.March Of The Adversary (1:33)
2.The Cleansing Fire (5:19)
3. A Voice In The Night (5:09)
4. Tempter's Call (5:46)
5. Into The Storm (6:41)
6. Lifeless Silence (6:50)
7. The Fire, The Faith, The Void (4:19)
8. On Poisoned Ground (4:59)
9. Where The Horrors Thrive (8:26)
Total playing time: 49:03
Unyielding darkness and brutality emerge from the deep south of the United States. Atlanta, GA based quartet CLOAK blend the sounds of black metal, rock 'n' roll, and homegrown Southern sludge to create their own unique and menacing sound.
Their debut full-length, 'To Venomous Depths,' (2017) was met with critical acclaim upon its release. Decibel Magazine placed it at #20 among their "Top 40 Albums of 2017," solidifying the band's place among the heavy metal elite. Now, CLOAK is back with 'The Burning Dawn,' a riff-heavy and groove-laden follow-up that proves the band are still rife with fresh ideas.
Conceptually, the record comes from a place below the surface where the sleepless and sinister dwell, and is absorbed by the darkest of dreams and the most primal desires. Musically, this exploration takes the gothic nuances of its predecessor while abandoning any hesitation in exchange for a more aggressive and vehement spirit.
While rippers like "On Poisoned Ground" and "Into the Storm" deliver a fury of soulful aggression, songs like "Lifeless Silence" and "The Fire, The Faith, The Void" offer a darker, gothic essence, ultimately displaying CLOAK's multi-faceted and dynamic musical diversity. So, raise your fists and set fire to the world; this is 'The Burning Dawn'.
Line-up
Scott Taysom – Vocals & Guitar
Max Brigham – Guitar
Sean Bruneau – Drums
Billy Robinson – Bass
Style: Blackened Death Rock
Facebook page is HERE