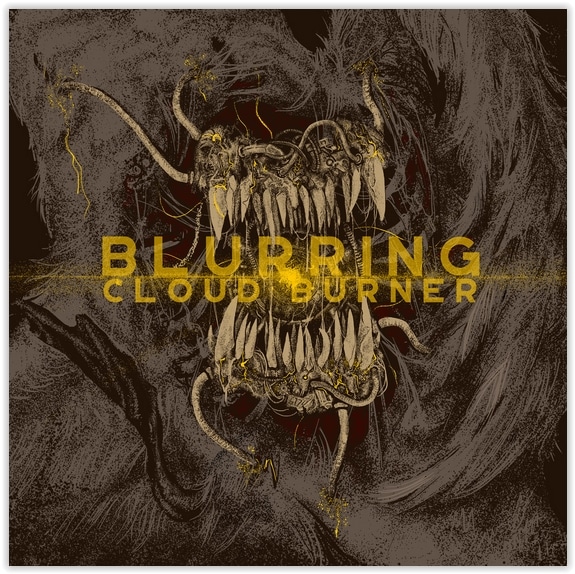 BLURRING, Technical Deathgrind with black metal influences, announces their new EP, "Cloud Burner". The Rochester, New York-based group features legendary bassist Dan Lilker from Brutal Truth, ex-Anthrax, Nuclear Assault, and countless others, as well as fellow former Brutal Truth, Sulaco, ex-Lethargy, and ex-Kalibas multi-instrumentalist Erik Burke on drums.
Guitarists Matt Colbert and Scott D'Agostino from the legendary early 2000's technical grindcore/death metal outfit Kalibas (Willowtip Records) also appear on "Cloud Burner", dishing out a never-ending array of complex and frenetic riffs.
Last but not least, BLURRING vocalist Mark Welden channels black metal vocals within a Jeff Walker from Carcass style delivery, dripping with venom in every word and declaration.
Together the band's highly talented members forge a unique, complex, and ravenous take on technical grindcore that's quite memorable. The group has been active since 2012.