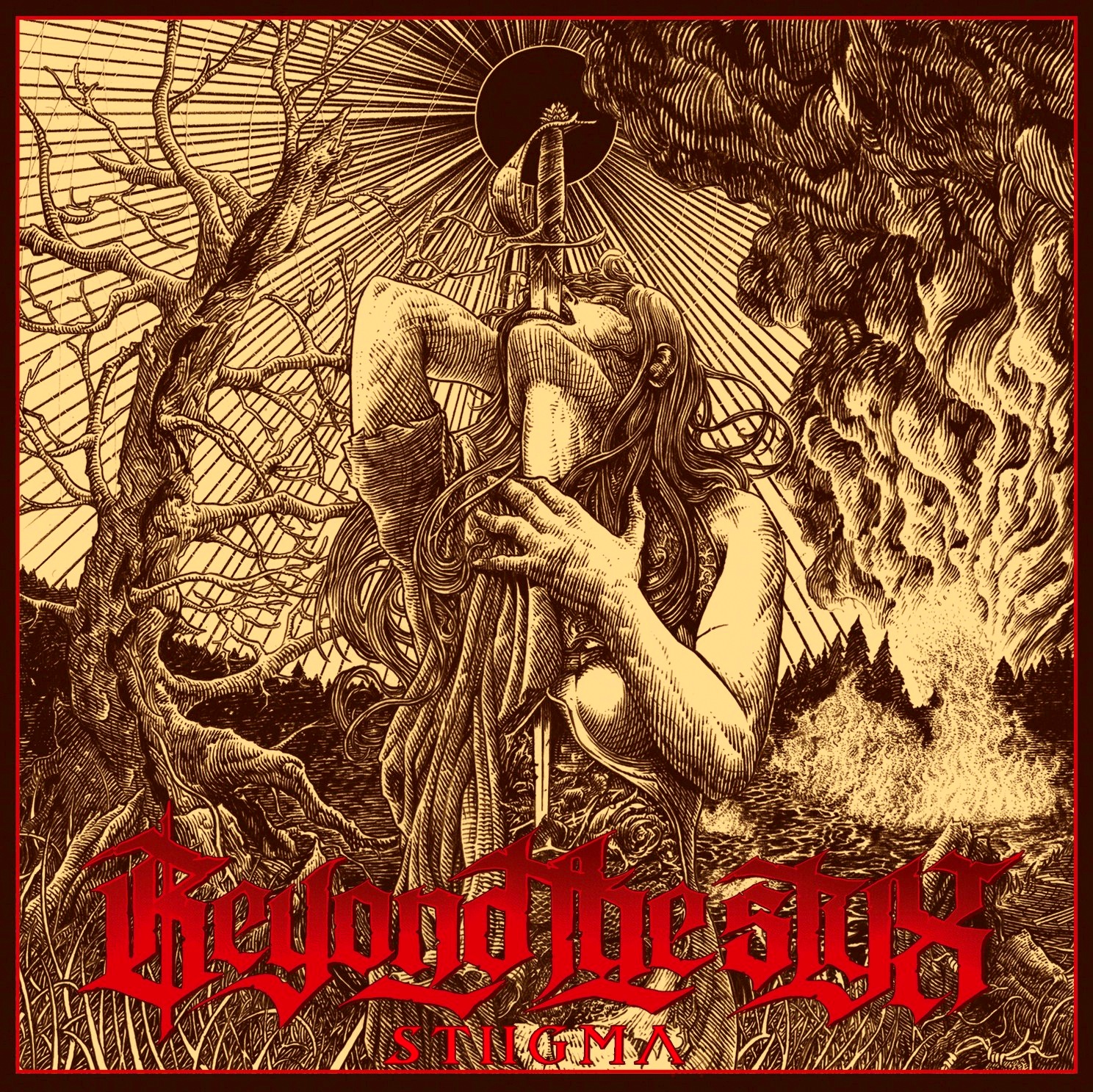 BEYOND THE STYX News: un nouvel album, "Stiigma"!
PARIS-MOVE vous propose de découvrir l'artwork de ce nouvel album de Beyond The Styx, "Stiigma", réalisé par Ammo (Neurosis, Amenra, Unsane…)
"Stiigma", c'est 10 nouveaux titres Hardcore/Metal enregistrés au Dome Studio et produit par Nick Jett (Terror, Backtrack, Lionheart…).
Sortie annoncée pour le 23 Février 2018 chez Klonosphere, distribution Season Of Mist & Diorama records.
BEYOND THE STYX official Facebook page: HERE
#BTSTYX #newalbum #recording
.
Official page of the Dome Studio: HERE
BEYOND THE STYX on Spotify: HERE
#BTSTYX #Spotify
BEYOND THE STYX on Soundcloud: HERE
#BTSTYX #Soundcloud
Line up:
Emile: vocals – @M1000et1nuit
Adrien: Drums – @adrienstyx
Victor: lead Guitar – @VictorGuitarher
David: rhythm Guitar – @VIIdeath
Yoann: Bass – @PikabOol
Official website: HERE
.
Biography:
In the twilight of 2011, at the gates of Tours, appeared BEYOND THE STYX.
Combo with original intentions resolutely Metal Hardcore, the band experiences a strange musical production because of its particularly diverse influences.
BTS surprises as the incarnation of a "musical chimera" consisting of: raw riffs hardcore & metal, tinged with unhealthy intonations, ectoplasmic beatdowns and post chaotic flights; all connected by vocals with "borderline" traits at the limit of possession.
Around this musical hybridization germinate lyrics inspired by the meeting of the spectra of a mythological era with the soul of modern times.
Their music seems to be an odyssey into the depths of the human soul, between winds of furies, waves of despair and nightmares of the abyss… Like a "Raft of the Medusa" venturing against all odds, on the rushing waters of a horizon of torment, in search an improbable land…
Hardened more than ninety GIGs (including 5 tours) in 5 countries. BTS has played several times with some famous bands such as: Nasty, Hacride, Tagada Jones, Klone, Ultra Vomit, VULCAIN, Zuul FX…
Armed with a new line-up, BTS shaping the future by ensuring the succession of its preceding EP "sloughing off the shades" (DOME studio: TANK, One Way Mirror, Lyzanxia …) by an ambitious first album pushing to its paroxysm an experimentation as unhealthy as sharply incisive (producing DOME Studio / mixing Basement Recording Studio: Between the buried & me, For Today, In the midst of Lions, Liferuiner, the Human abstract…)
​