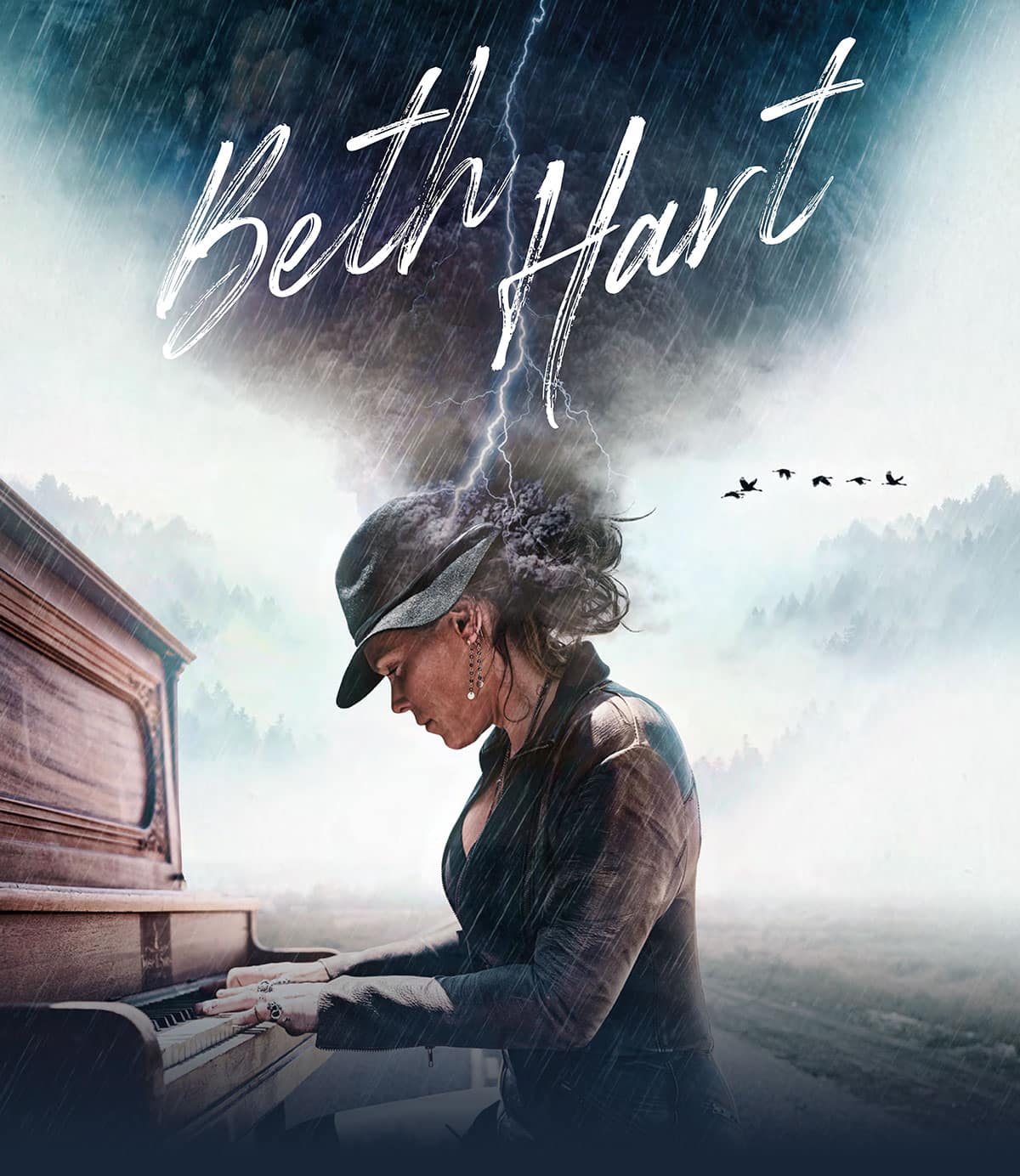 PARIS-MOVE, July 24th 2019 – Beth Hart vous proposera deux concerts exceptionnels à L'Olympia en 2020, ce sera les 29 février et 1er mars 2020. Attention: Elle sera le 29 février en concert SOLO et le 1er mars en concert avec son groupe!
Si vous le pouvez, venez assister aux deux concerts…!
IMPORTANT : Prévente le jeudi 25 juillet ICI
Lorsqu'elle chante, les pendules s'arrêtent, les cœurs se mettent à danser et les poils se hérissent. Inspirée et originale, Beth Hart oscille parfaitement entre rock, blues, gospel et jazz. Tous ses concerts finissent sold-out: le New Morning, La Cigale, les 4 Olympia et le Palais des Congrès depuis 2012 ne font pas exception!
Son tout nouvel album studio "War In My Mind" sortira le 27 septembre 2020. Produit par Rob Cavallo (Green Day, My Chemical Romance, Dave Matthews Band, Goo Goo Dolls) il révèle une artiste au sommet de son génie créatif.
Pré-commandez son album ICI
Et commandez les éditions vinyles limitées ICI
Rendez-vous à L'Olympia le 29 février et le 1er mars 2020 pour notamment découvrir "War In My Mind" sur scène!
Notez bien que Beth Hart sera le 29 février en concert SOLO et le 1er mars en concert avec son groupe!
Si vous le pouvez, venez assister aux deux concerts…!!!!
Beth Hart sera également en concert à l'Arcadium de Annecy le 27 février 2020.
Page Facebook officielle ICI
Beth Hart is as real as it gets. In a music industry full of glossy production and airbrushed photoshoots, this is one artist who throws down her cards, shares her darkest secrets and invites you to join her for the ride. With War In My Mind, this Grammy-nominated talent has never served herself up so raw on a record, one that embraces her merits and flaws, channels her bittersweet headspace and spins gold from her demons. "More than any record I've ever made, I'm more open to being myself on these songs," Beth explains. "I've come a long way with healing, and I'm comfortable with my darknesses, weirdnesses and things that I'm ashamed of – as well as all the things that make me feel good."
At 47 – and proud of it – Beth is basking in a golden period of time. The success of 2016's Fire On The Floor album has garnered yet more critical acclaim, growing sales and sold-out shows at iconic venues from the Ryman Auditorium to the Royal Albert Hall (scene of last year's triumphant live DVD). But as the singer reminds us, her life has always moved in cycles – "things get good then go to crap, get good then go to crap" – and it's in these extremes that many of her best songs are born. "A lot of subjects are covered on War In My Mind," she reflects. "I've always tried to seek the truth on every record I've done. But on this album, I'm even closer to vulnerability and openness about my life, about love, addiction, my bipolar, my dad, my sister…"
New fans might know Beth as the all-conquering global icon, dubbed "extraordinary" by The Times and "daring, brooding and angry" by The Guardian. But to understand her rollercoaster backstory, you need only read the War In My Mind lyric sheet. Highs and lows alike are candidly recounted as the songwriter reaches back through the decades and tells her tale without flinching. There are memories from her '70s childhood in Los Angeles, where Beth announced her musical talent and renegade spirit, while rolling with the punches of a chaotic upbringing – about the loss of her beloved sister, Sharon – about the personal problems that derailed what should have been her major-label breakthrough in the mid-'90s – about her collaboration with blues-rock maestro Joe Bonamassa – about the redemption offered by her husband Scott, and the rebirth she found through the church.
War In My Mind also wraps up a frustrating strand of unfinished business for Beth. Back in 2003, the heavyweight producer Rob Cavallo was in the frame to mix the singer's Leave The Light On album. "But the producer I was with at the time," recounts Beth, "went ahead without my approval, turned the mix in to Rob – and he passed." Fast-forward 15 years, and at a chance dinner party attended by the Green Day and My Chemical Romance producer, fate intervened. "I'd just written the songs Rub Me For Luck, Woman Down and Sister Dear, about my sister Susan," Beth remembers. "The host wanted me to play them on piano, and I thought people would prefer me to just sit, eat and zip it, but in the end I just said, 'OK, frick it'. After I'd played them, Rob came up and said, 'You've grown a lot as a songwriter – and I want to record these songs with you'. And he turned out to be one of the coolest people that I've ever worked with."
The immersive sound of War In My Mind is visceral and alive, every song a testament to Cavallo's production smarts – and the golden touch of mix engineer Doug McKean. "But actually," counters Beth, "I think one of Rob's greatest talents is that he completely allows artists to have their own vision. Never once did I have anything disappointing happen to one of these songs."
Having followed the fascinating career of Beth Hart for a quarter-century, we've learned not to rule anything out – so long as it's real. And now, with War In My Mind, this songwriter has made a record that bares her soul, wears her heart on her sleeve, and makes no apology for it. "Y' know," she concludes, "when we did the photoshoot for this new album, it was the first time that I said, 'No makeup and no airbrushing'. It was the first time that hearing my voice back didn't make me sick. It was just neat to be 47 and not trying to be young, and competitive, and all of these things that I've always felt like I'm supposed to be. On this record, something told me, just let it be what it is, man. I think I'm starting to make a little headway, getting closer to the truth. And I might not know what the truth is… but I'm OK with that."