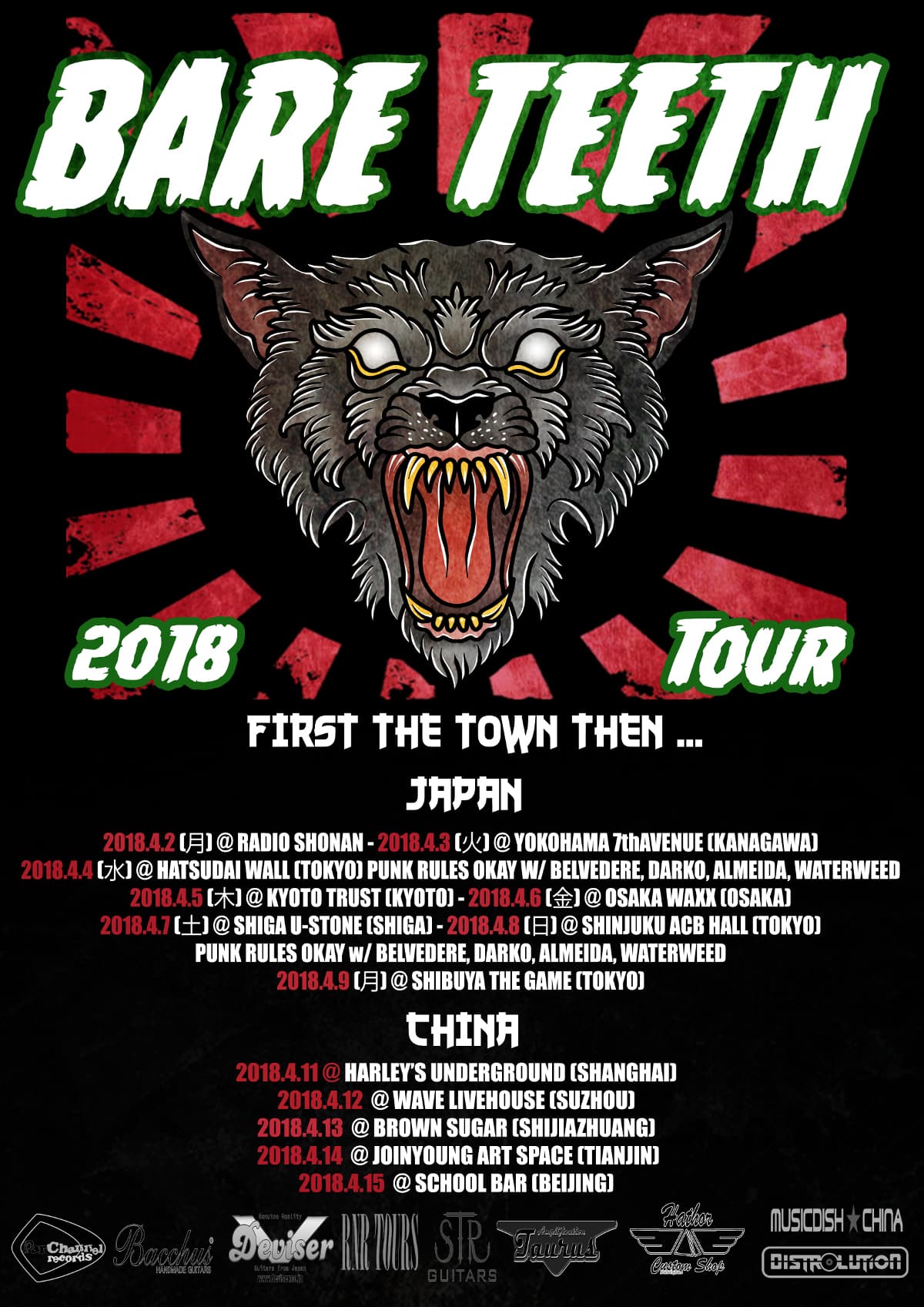 Lors de leur tournée japonaise en Avril dernier, Bare Teeth a pu réitérer le featuring qu'ils ont fait avec Steve Rawles, le chanteur de Belvedere (Canada), sur leur dernier disque "First the town, then the world".
Le groupe a exécuté "These Towns Need Guns" en live avec la légende du skatepunk canadien, à la plus grande surprise des fans japonais, lors du tour final de la tournée Punk Rules Okay 2018 à Tokyo, réunissant Belvedere, Darko, Almeida, Waterweed et Bare Teeth.
Video of Bare Teeth featuring Steve Rawles of Belvedere – These Towns Need Guns Live at Shinjuku ACB Hall in Tokyo, Japan, on April 8th 2018 – video editing by the awesome Vincent Bergeron – video presented HERE
Facebook page: HERE
Line up du groupe:
Greg : guitar/vocals
Titouan : guitar/vocals
Tom : bass/vocals
Jérôme : drums
Bandcamp de la formation: ICI
L'affiche de sa tournée en Asie avec pas moins de 8 dates au Japon et 5 en Chine, dont deux dates à Tokyo avec Belvedere (Canada), Darko (UK), Almeida (UK) et Waterweed (Japon) dans le cadre du Punk Rules Okay Tour sont ICI sur PARIS-MOVE.