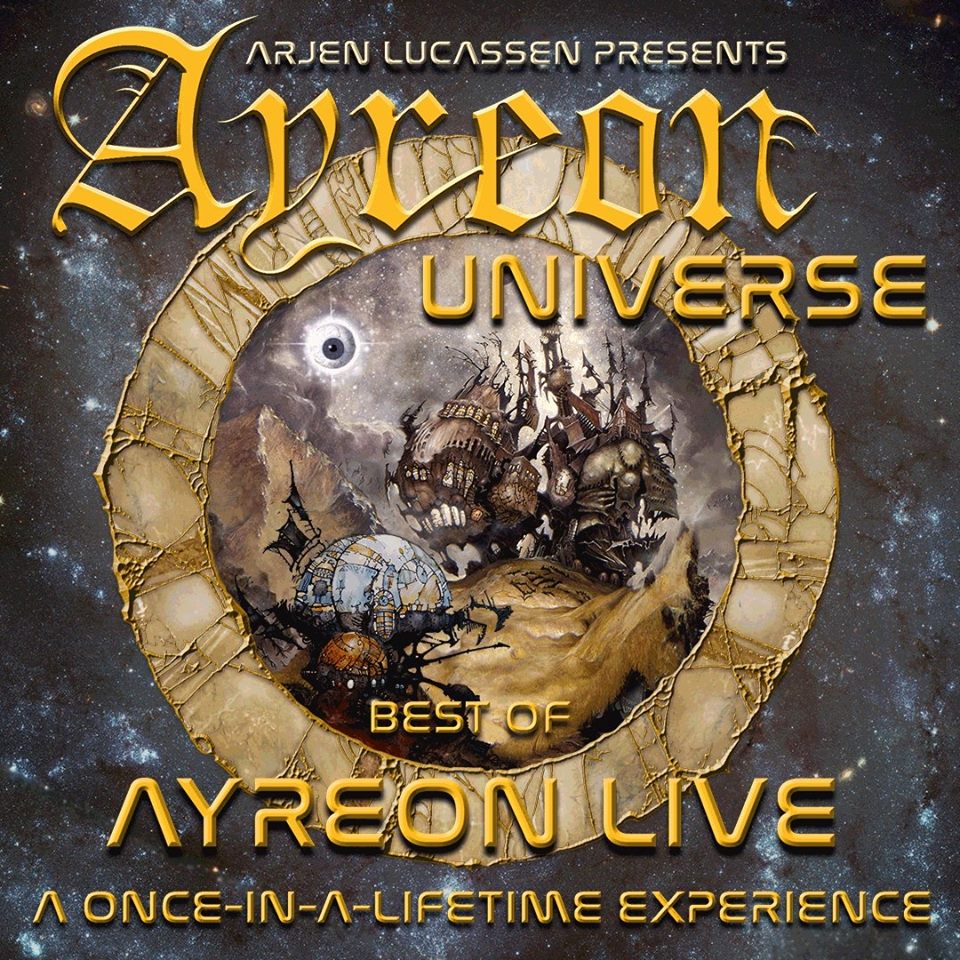 Ayreon – Ayreon Universe – The Best Of Ayreon Live
Sortie le 30 mars prochain sur Mascot Records !
Bande annonce ICI
Message from our friends at Mascot Label Group:
Because of the flood of pre-orders and the shop being temporarily unavailable, we took the unusual step of taking down the limited edition gold vinyl.
We've done the math, and there are about 200 gold vinyl left to pre-order in the European store.
We want to give everyone an equal chance of getting this item, so there's a maximum 2 copies per customer. All orders with more than 2 copies will be cancelled and refunded.
We are extremely proud to present you the first full live video track of the upcoming Ayreon Universe DVD/BD. Watch the full video on YouTube HERE
We've picked Everybody Dies, which is not only a personal favorite, it also features many of the amazing singers and a lot of mayhem and commotion on stage! This is a total bitch of a track to play, but I must say the band totally nailed it! Hope you like it!
Ayreon Universe is available for pre-order now! HERE
Arjen Lucassen and Ayreon collector's items on Ebay are HERE
What is Ayreon Universe?
Ayreon Universe is Ayreon live in concert for the first time ever, organized and arranged by Arjen A. Lucassen and Joost van den Broek.
The Ayreon Universe set list features selected songs from all Ayreon albums plus a selection of Star One songs.
Vocalists
Floor Jansen – Nightwish
Damian Wilson – Threshold
Hansi Kürsch – Blind Guardian
Tommy Karevik – Kamelot
Anneke van Giersbergen – The Gentle Storm
Marco Hietala – Nightwish
Jonas Renkse – Katatonia
Mike Mills – Toehider
Marcela Bovio – Stream of Passion
Irene Jansen – Ayreon
Robert Soeterboek – Star One
John Jaycee Cuijpers – Praying Mantis
Edward Reekers – Kayak
Jay van Feggelen – Ayreon
Maggy Luyten – Nightmare
Lisette van den Berg – Scarlet Stories
Instrumentalists
Ed Warby – Drums
Johan van Stratum – Bass
Marcel Coenen – Lead guitar
Ferry Duijsens – Guitar
Joost van den Broek – Keyboards
Ben Mathot – Violin
Jeroen Goossens – Flutes, woodwinds
Maaike Peterse – Cello