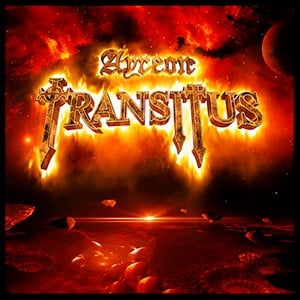 PARIS-MOVE, July 17th 2020 – Last news from AYREON: 2 videos of songs from new album "Transitus", which will be released in September 2020 by Music Theories Recordings.
Ayreon – Hopelessly Slipping Away (feat. Tom Baker, Cammie Gilbert & Tommy Karevik – Transitus): HERE
Ayreon – Get Out! Now! (feat. Dee Snider, Tommy Karevik & Joe Satriani – Official Lyric Video): HERE
"Welcome to the colorful world of… Transitus!
Finally the time has come to present you the very first full singles and lyric videos of the new Ayreon album Transitus. Yes… singleS, plural!
This album is incredibly diverse so I really couldn't choose just one track because I wouldn't want people to get the wrong impression of the overall mood of the album. So we decided to make a video for both an atmospheric track 'Hopelessly Slipping Away' and a rocky track 'Get out! Now!'
'Hopelessly Slipping Away' features Tommy Karevik (Kamelot) and Cammie Gilbert (Oceans of Slumber) on vocals. It's a haunting track with analog synthesizers and violin, and it slowly builds to an epic climax with marching snares. In this video we see the ghost of Daniel (Tommy) hopelessly trying to reach out to his beloved wife Abby (Cammie) who clearly feels his presence but can't see or hear him.
The track 'Get Out! Now!' is a straightforward and energetic rock track with powerful drums, bass, guitars and Hammond organ. It features the illustrious Dee Snider (Twisted Sister) and Tommy Karevik on vocals, and none other than the legendary Joe Satriani plays a blistering guitar solo. In this story Daniel's intolerant father (Dee) banishes Daniel (Tommy) from his estate for having a forbidden affair with their servant Abby.
So here you have it… I hope you enjoy at least one of the two tracks, have fun! :-)"
Track listing
CD1
01. Fatum Horrificum (A] Graveyard, B] 1884, C] Daniel And Abby, D] Fatum, E] Why?!, F] Guilty)
02. Daniel's Descent Into Transitus
03. Listen To My Story
04. Two Worlds Now One
05. Talk Of The Town
06. Old Friend
07. Dumb Piece Of Rock
08. Get Out! Now!
09. Seven Days, Seven Nights
CD2
01. Condemned Without A Trial
02. Daniel's Funeral
03. Hopelessly Slipping Away
04. This Human Equation.
05. Henry's Plot
06. Message From Beyond
07. Daniel's Vision
08. She Is Innocent
09. Lavinia's Confession
10. Inferno
11. Your Story Is Over!
12. Abby In Transitus
13. The Great Beyond
Line up:
Guessing games (14):
Tom Baker
Tommy Karevik
Cammie Gilbert
Paul Manzi
Amanda Sommerville
Johanne James
Simone Simons
Mike Mills
Dee Snider
Joe Satriani
Marty Friedman
Patty Gurdy
Dianne van Giersbergen
Arjen Lucassen
Background vocals and musicians:
Marcela Bovio en Caroline Westendorp – vocals
Villagers – vocals
Juan van Emmerloot – drums
Joost van den Broek – piano, hammond and fender rhodes
Ben Mathot – violin
Jeroen Goossens – wind instruments
Jurriaan Westerveld – cello
Alex Thyssen – horn
Hellscore – choir
Thomas Cochrane – trumpet and trombone