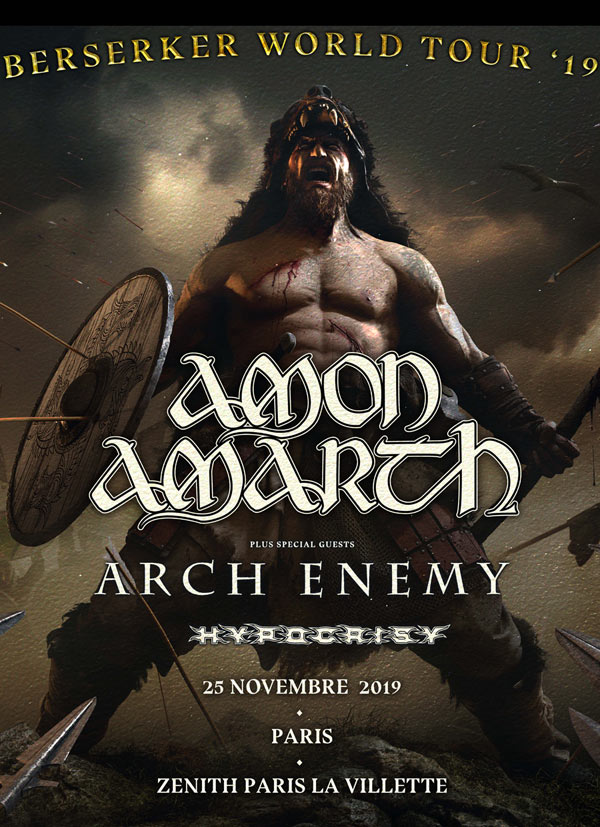 PARIS-MOVE, October 9th 2019 – AMON AMARTH sera en concert au Zénith de Paris le 25 novembre prochain.
Page Facebook of the band : HERE
Heavy metal overlords Amon Amarth have released a brand new video for their stomping, anthemic call to arms "Shield Wall". The rabble rousing new video chronicles the plight of an enemy ship come to invade a viking village. But, as Johan Hegg's gutteral growl chants "Vikings, Raise The Shield Wall, Hold the Front Line, Fight Till Death", the fate of the enemy becomes uncertain.
Who will emerge victorious from battle?
Watch the video, HERE, to find out!
On May 3rd, the band mon Amarth released their 11th full-length, Berserker, via Metal Blade Records (North America)/Sony Music (International)! For a preview of the album, the video for the first single, "Raven's Flight", can be viewed HERE
Directed by Roboshobo, "Raven's Flight" will be the first of a trilogy of music videos from Berserker, each one increasingly epic in its scope, further immersing the viewer in the world of Amon Amarth. Much like the songs on Berserker, the videos present Amon Amarth to its fullest. The cast features Josh Barnett as "the Berserker" and Erick Rowan as "Thor" among others.
All information is given HERE on PARIS-MOVE website !!!