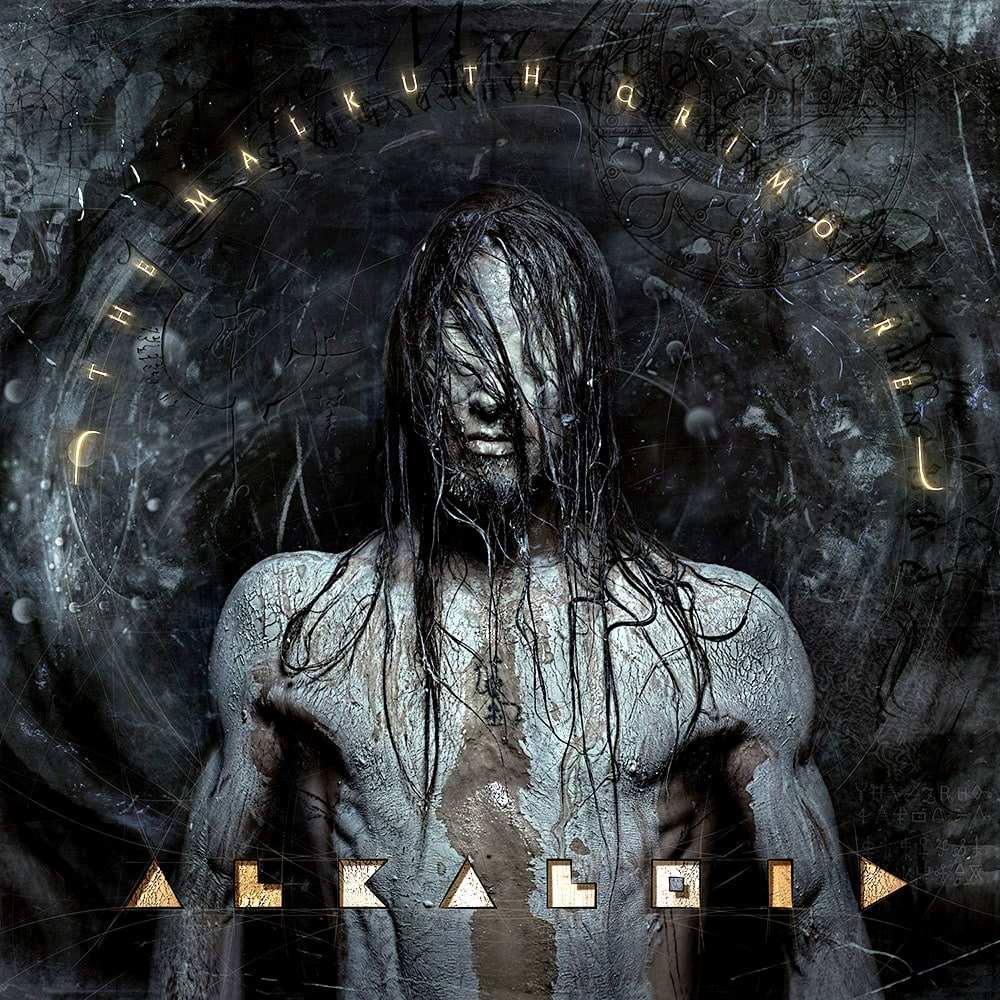 German and Dutch progressive extremists, ALKALOID will re-issue their originally self-released debut full-length, 'The Malkuth Grimoire' for the first time on vinyl in various limited colours on February 9th, 2018!
.
"THE MALKUTH GRIMOIRE" is the name of the long-awaited ALKALOID debut album.
The extreme metal band ALKALOID consists of international high-class musicians, including current and former members of bands like Obscura, Spawn of Possession, Aborted, Dark Fortress, Necrophagist, God Dethroned, Blotted Science and Noneuclid.
To fund their album they started a crowdfunding campaign in late 2014 that turned out to be a huge success. With twelve tracks of 73 minutes of mind-bending music, ALKALOID seamlessly ebb and flow through an arrange of styles and genres, creating an intelligent and fascinating blend of prog, death metal, and fusion.
After just one listen of this masterful debut, it is safe to declare ALKALOID as the world's premiere progressive metal supergroup.
.
Track-list:
1. Carbon Phrases
2. From a Hadron Machinist
3. Cthulhu
4. Alter Magnitudes
5. Orgonism
6. Dyson Sphere
7. The Malkuth Grimoire
8. C-Value Enigma
9. Funeral for a Continent
Alkaloids are usually referring to chemical compounds of which many are used for pharmacological ends and some even possess psychotropic capabilities.
It is therefore quite fitting that ALKALOID are defined through the field of tension created between various musical opposites. The band merges extreme metal and other genres of music into a unique style that the listener might somehow find familiar but has not heard its exact like yet.
Drummer Hannes Grossmann (OBSCURA, NECROPHAGIST, BLOTTED SCIENCE) together with singer and guitarist Morean (DARK FORTRESS, NONEUCLID) founded ALKALOID in 2013. Their expressed goal was to extend the dynamic range used in metal to its extreme limits. A full line-up came together quickly by adding further members Christian Muenzner (OBSCURA, NECROPHAGIST, SPAWN OF POSSESSION), Danny Tunker (ABORTED, GOD DETHRONED) on lead guitars, and Linus Klausenitzer (OBSCURA) on bass.
This collective of friends started to work on their debut album, 'The Malkuth Grimoire', which was successfully crowdfunded and self-released in March 2015. After playing shows across Europe and one special gig in Cairo, Egypt, which included a video shooting for their song "Cthulhu", ALKALOID are now signed to Season of Mist and preparing to record their sophomore masterpiece. Meanwhile, the label is re-issuing 'The Malkuth Grimoire' for the first time on vinyl.
Alkaloid is a band formed by former and current members of Obscura, Necrophagist, Aborted, Dark Fortress, Noneuclid and Blotted Science.
Line up:
Morean (Dark Fortress, Noneuclid) – Vocals, Guitars
Christian Muenzner (Spawn of Possession, Ex-Obscura, Ex-Necrophagist) – Guitars
Danny Tunker (Aborted, Ex-God Dethroned) – Guitars
Linus Klausenitzer (Obscura, Noneuclid) – Bass
Hannes Grossmann (Blotted Science, Ex-Obscura, Ex-Necrophagist) – Drums
Style: Extreme Prog Metal
Official website: HERE
On line Shop: HERE
Order the CD Digipack special edition (Physical "deluxe" digipack CD with 20 page booklet): HERE
Official Facebook page: HERE
.
Season of Mist Facebook page: HERE